Alexander Payne's 'Nebraska' Eyeing Late 2013 Release; Will Forte And Bruce Dern Run Around Billings, MT In First Set Photos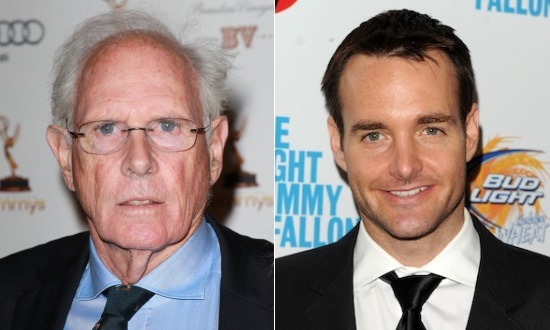 Alexander Payne doesn't have a horse in this year's Oscar race, but look for him to get back in the game next year. Producer Albert Berger revealed that Payne's Nebraska is eyeing a November or December 2013 release date, because "You know his films do well at the Academy Awards."
We won't have to wait quite that long for a peek at the new film, however. The first photos from the set have just hit the web, showing the father-son duo played by Bruce Dern and Will Forte as they stroll around snowy Billings, Montana. Hit the jump to continue.
Berger describes Nebraska as having the same poignant but funny tone that marks Payne's best works. "Alexander is really the best filmmaker out there," he said. "This show will be raw and funny, and if you're familiar with Payne's work, it will have that darkness just below the surface."
Nebraska's premiere date isn't set in stone yet, but a late 2013 release makes perfect sense. Payne's The Descendants opened around the same time in 2011 and earned five Oscar nominations (including one win, for Best Adapted Screenplay) as well as a cool $177 million in worldwide box office. We can likely look for Nebraska to hit the film festival circuit sometime next fall, perhaps debuting at TIFF or Telluride like The Descendants did.
While browsing through the full-color snaps below, keep in mind that Nebraska will ultimately be in black and white for a "timeless" effect. Use your imagination to drain away all the color for a more accurate effect.