The CW's Wonder Woman Prequel Series 'Amazon' Begins Casting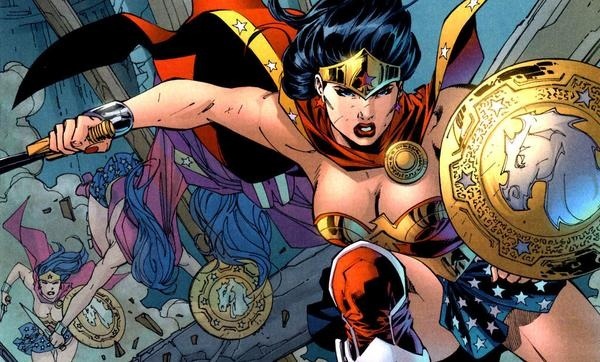 For whatever reason, Hollywood's had a hell of a time trying to bring Wonder Woman to life. Over the past decade or so, we've seen her DC colleagues Superman, Batman, Green Lantern, and Green Arrow get live-action movie franchises and/or TV series built around them. Meanwhile, Joss Whedon, Joel Silver, and David E. Kelley have each taken a crack at the iconic superheroine, to little avail.
But a property as iconic and popular as Wonder Woman isn't going to be left alone for long, and earlier this fall Warner Bros. TV set up a new project at The CW called Amazon. Allan Heinberg (Marvel Comics' Young Avengers) was tapped to write the drama, envisioned as a teen origin story a la Smallville. Now the potential TV series is taking another step forward as casting gets underway for the lead role. More details after the jump.
She comes from a remote, secluded country and until now has spent most of her life as a soldier and a leader on the battlefield. Because of relentless brutality of her life at home, Iris looks at our world with absolute awe and astonishment. She's delighted ­and just as often horrified ­ by the aspects of everyday life that we take for granted: skyscrapers, traffic, ice cream. It's all new and fascinating and sometimes slightly troubling ­to her. Iris is completely unschooled in our world, our culture, our customs. And she's completely inexperienced at interpersonal relationships. She has no social filter, does not suffer fools, and tends to do and say exactly what's on her mind at all times. She's bluntly, refreshingly honest. She can tell when you're lying to her. And she doesn't have time or patience for politics or tact because she's too busy trying to experience everything our world has to offer. There are too many sights to see ­and things to learn ­and people to care for. Hers is a true, noble, and generous heart. And she will fight and die for the people she loves. Iris is a fierce warrior with the innocent heart of a romantic and she will fight to the death to make the world safe for innocents and true romantics everywhere.
Casting on this particular pilot is beginning a little earlier than is the norm. Heinberg is still working on the script, and the project hasn't officially been greenlit yet. But with the entire burden of the story resting on Iris' shoulders, it makes sense that the producers would want to find the right star ASAP.
If this incarnation of Wonder Woman has an advantage over previous failed ones, it may be that The CW seems like a natural fit for the character. The network's had great luck with superhero sagas before, with Smallville (which ended in 2011) and Arrow (which premiered this fall). Moreover, while Amazon will likely try and appeal to both genders, its female-centric premise should be very comfortable on the female-skewing network.
Whatever happens with Amazon, it's looking increasingly likely that the warrior princess will score some time on the big screen within the next few years. Green Lantern scribe Michael Goldenberg was hired this summer to try his hand at a Wonder Woman feature, and there's a good chance she'll make an appearance in Justice League in 2015.