New Pixar Movie Coming From 'Safety Not Guaranteed' Writer Derek Connolly And 'Day & Night' Director Teddy Newton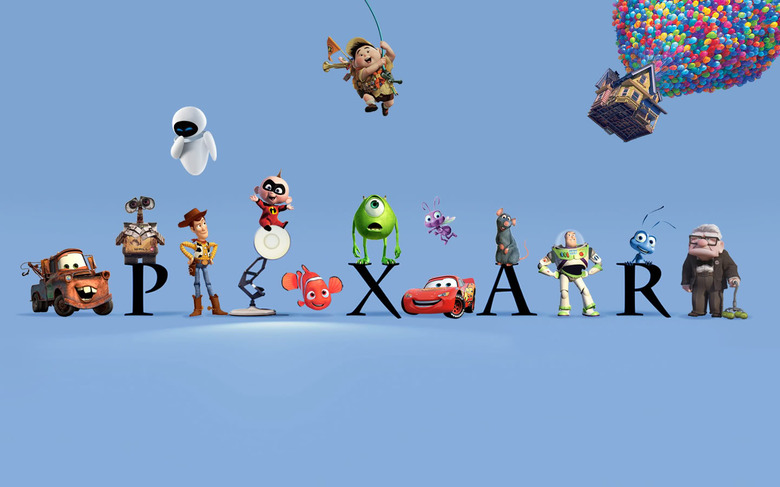 Add another mystery Pixar project to the pile. Derek Connolly, the writer of the indie hit Safety Not Guaranteed, has been revealed to be writing a mystery Pixar script for Teddy Newton, the director of the Oscar-nominated short film Day & Night, which played before Toy Story 3.
We know Pixar has at least four films at different stages of development, none of which are this project. There's 2013's Monsters University, 2014's The Good Dinosaur, 2015's Untitled Pete Docter Brain movie and the undated Lee Unkrich Day of the Dead movie. It's also widely known, but unconfirmed from the studio, that Andrew Stanton is working on Finding Nemo 2, and a recent Disney press release dated an untitled Pixar film for November 2015. Timing-wise, that's unlikely to be Connolly's film; more likely it is Unkrich's or something else.
Regardless, we now know of a new Pixar film in the works. Read more after the jump.
The news of Connolly and Newton's film came from a Variety profile of the screenwriter, who is also teaming with his Safety Not Guaranteed director Colin Trevorrow for a remake of Flight of the Navigator.
According to the article, he's been working on the film at Pixar for about a year, moving to the Emeryville, CA campus shortly after Safety premiered at Sundance earlier this year. He said the following about the experience:
It's totally different, the way they do things up here. You're here everyday. You don't go away for three months and come up with a script. You're involved with a director and it's very collaborative.
Of course, no clues on the subject of this film were given but he did hint at one specific direction. Connolly was told "not to dumb it down or treat animation like it's for kids. "
Disney and Pixar are notoriously closed lipped about their projects, especially this early in development, as the stories (and titles and directors) change so much over time. If this project began development in early 2012, it seems likely to see the light of day by 2017, at the earliest. Pixar films take much longer than most others, especially during pre-production. For example, at the D23 Expo in 2011, we saw sketches from Monsters University dating back to 2008, six years before its scheduled release date.
Predictably, Disney had no comment on the film.
We'll keep an eye on this one as the months and years move ahead but it sounds like the collaboration of two super talented up and coming filmmakers.