Daniel Brühl Replaces James McAvoy In Bill Condon's WikiLeaks Film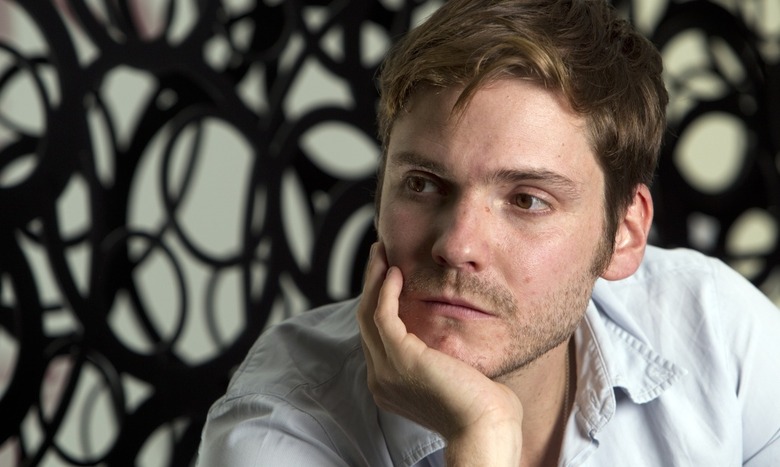 It looks like James McAvoy won't be reuniting with his Atonement and Starter for 10 co-star Benedict Cumberbatch after all. Earlier this month, we learned that McAvoy had signed on for Bill Condon's WikiLeaks movie in the role of Daniel Domscheit-Berg, right-hand man to Julian Assange (Cumberbatch). Unfortunately, negotiations have now broken down over McAvoy's commitment to X-Men: Days of Future Past.
But the news isn't without a silver lining. Replacing McAvoy in the part will be Daniel Brühl, best known in the U.S. for playing Nazi soldier Fredrick Zoller in Inglourious Basterds. More details after the jump.
While I don't know much about Domscheit-Berg's personality, there's at least one sense in which Brühl makes a better pick than either McAvoy or the previously rumored Joel Kinnaman — like Domscheit-Berg, Brühl is German. Brühl and Cumberbatch are the only confirmed stars at the moment, though the trade notes that "there is interest" in getting Laura Linney to play a CIA officer.
The real-life Domscheit-Berg met Assange at the Chaos Computer Club conference in 2007, and became the organization's spokesperson soon after. He grew increasingly disillusioned with Assange, and the two men had a falling out in 2010. In 2011, Domscheit-Berg published a tell-all memoir about his time with Assange, Inside WikiLeaks: My Time With Julian Assange at the World's Most Dangerous Website.
That tome comprises one of two source materials for Condon's film, the other being David Leigh and Luke Harding's WikiLeaks: Inside Julian Assange's War On Secrecy. The script, by Josh Singer (The West Wing), portrays Assange as an idealist who becomes corrupted by power.
Brühl is better known in his native country than he is in the U.S., but he's certainly on his way up. He first gained international attention in 2003 with Good Bye, Lenin!, and again in 2009 with Inglourious Basterds. His upcoming English-language projects include Ron Howard's Formula 1 drama Rush and Anton Corbijn's John le Carré adaptation A Most Wanted Man.