'Pacific Rim' Viral Marketing Begins To Warn Of Giant Monster Attack [Updated]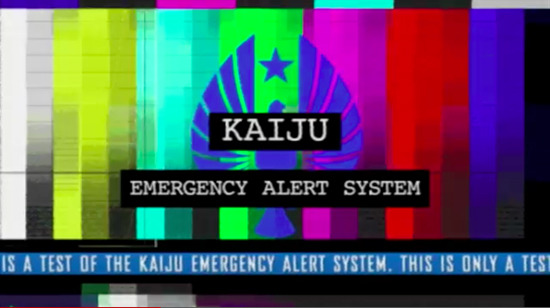 Giant monsters are about to attack human civilizations, but we're in luck: Guillermo del Toro and an army of giant robots are ready to fight them. Warner Bros. and Legendary Pictures are getting ready to show off del Toro's film Pacific Rim in a big way, with a trailer debut in December in front of The Hobbit.
Today the viral campaign for the movie has kicked up into a state of alert, with a video from the Kaiju Emergency Alert System — the Kaiju are the film's giant monsters — and a "leaked" document from the Great Britain Air Command to a Lt. Col. Takada, discussing the assignment of pilots to the "Jaeger Initiative," with Jaegers being the film's giant robots. There's also a new world map on the Pacific Pan Defense website, showing what may be the first attack site.
Update: We've added another video to the post — this one has some footage that will really let you know what the scale of the Kaiju will be. It's fun, impressive stuff.
Presumably the first trailer for the film will showcase some of the footage we saw at Comic Con this past summer, which was pretty damned impressive. It's nice to see Guillermo del Toro back in the driver's seat, and of a giant construction. I'm very curious to see the 3D conversion done to the footage, and so the theatrical trailer premiere will be key. But until then, we can enjoy these small teases. Click the image below to head to the website.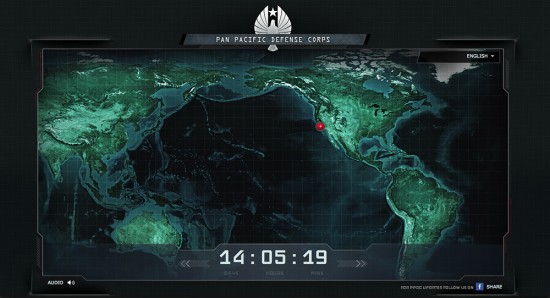 Oh, and if you saw an effects reel last week that was promoted as having some Pacific Rim designs, that was uncorrected pushed forward by too-eager viewers. No PacRim stuff in there, but we'll see the Kaiju and Jaegers soon enough. In the meantime, here's the early viral video:
And the leaked memo, via Total Film: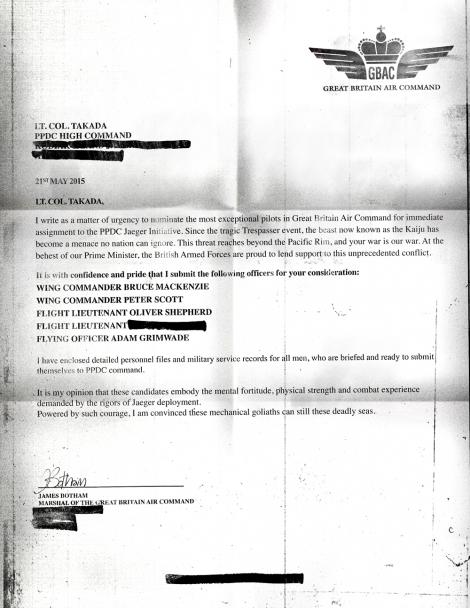 Pacific Rim opens on July 12th, 2013, with Charlie Hunnam, Idris Elba, Charlie Day, Rinko Kikuchi, Max Martini, Rob Kazinsky, Clifton Collins Jr. and Diego Klattenhoff.
Update: Thanks to The Film Stage for this video and the fantastic blueprint that follows: