Did Jason Flemyng Just Confirm Matthew Vaughn As The 'Star Wars Episode VII' Director?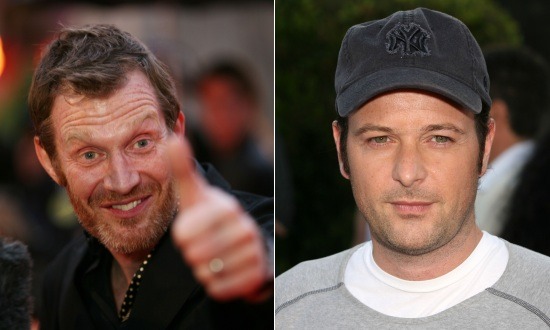 It feels like half the filmmakers in Hollywood have been rumored for the Star Wars Episode VII gig at this point, but one of the first names to crop up was Matthew Vaughn. The X-Men: First Class director popped up on a supposed
just days after the Disney / Lucasfilm deal was announced, and his
from X-Men: Days of Future Past
he had something up his sleeve.
Now, it looks like that early guess could prove to be correct. During a recent interview, actor Jason Flemyng dropped a few comments that suggested his longtime pal Vaughn was on board, or at least circling. Watch the video after the jump.
Then, seemingly upon realizing that Vaughn had not been confirmed for the job, Flemyng made an awkward expression and attempted to backtrack. See his response for yourself in the video below, from
(via
):
It's tough to say whether Flemyng is just kidding around, or whether he actually let an important detail slip. His demeanor here is kind of goofy in general, so it could very well be the former. On the other hand, considering Vaughn and Flemyng's relationship, it makes sense that the latter would be among the first to know.
At any rate, a slip of the tongue from an actor who hasn't even been cast in the movie isn't the same thing as confirmation from the studio. Until we get more solid info, we'll caution you to take this with a big grain of salt. Although Flemyng speaks as though Vaughn's the director, he never explicitly confirms it. And even if he had, it's possible he's working off of incorrect or incomplete information about Vaughn's involvement — perhaps the filmmaker's only in the running at this point, for example. With Star Wars VII scheduled for a 2015 release, we expect we'll hear something more legit in the coming months.