'Safety Not Guaranteed' Director Colin Trevorrow To Rewrite, Possibly Direct 'Flight Of The Navigator' For Disney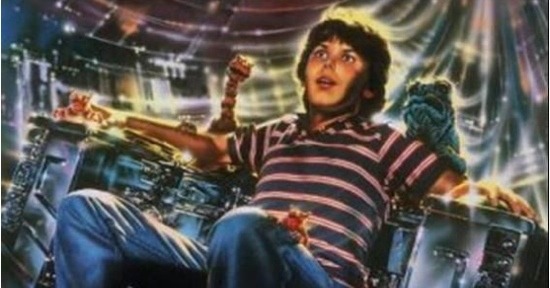 Over the past couple weeks, Safety Not Guaranteed co-writer and director Colin Trevorrow landed at the center of the Star Wars Episode VII rumor mill. The reason for his pole position is simple: Trevorrow made the mistake of talking about working on a new version of a Disney project that has a big fan cachet. So as soon as Disney bought LucasFilm and the new Star Wars films were announced, people started to connect the dots. They did so wrongly, and Trevorrow said this week that Star Wars is not in his future.
Now we know what is: a new version of the 1986 film Flight of the Navigator, in which a young boy disappears, only to return home eight years later, without appearing to have aged at all.
Variety reports that Trevorrow and his Safety Not Guaranteed co-writer Derek Connolly will rewrite the Disney remake, and that Trevorrow may end up directing as well. So that's what this tweet was about:
To clarify, there is another film we all love that I'm currently trying not to mess up. Odds I will direct Episode VII: 3720 to 1.

— Colin Trevorrow (@colintrevorrow) November 19, 2012
David Hoberman and Todd Lieberman are producing the project, which has been in the works for a couple years. The film is a childhood favorite of Trevorrow's, and so hopefully he'll be the ideal candidate to tackle the material. Between his deep affection for the original and the fact that Safety Not Guaranteed had its own quirky approach to sci-fi, things sound good for this one.
Here's a description of the original, followed by the trailer:
While searching for his little brother in the woods, 12-year-old David Freeman (Joey Cramer) falls down a ravine and is knocked unconscious. After what seems like minutes, he returns home, only to discover that eight years have passed since he was declared missing and presumed dead. Even more mystifying is that David hasn't aged, nor can he account for the time lapse. Meanwhile, NASA officials stumble upon a futuristic spacecraft and are determined to assess what David knows about it by locking him in a top-secret lab for scanning and testing. His only chance of escape is in the spacecraft manned by Max, a wisecracking robot.