Star Wars Bits: Colin Trevorrow Definitely Not Directing Episode VII, 'Once Upon A Time' Star Wishes For A Crossover, Warwick Davis Says Ewoks Are Misunderstood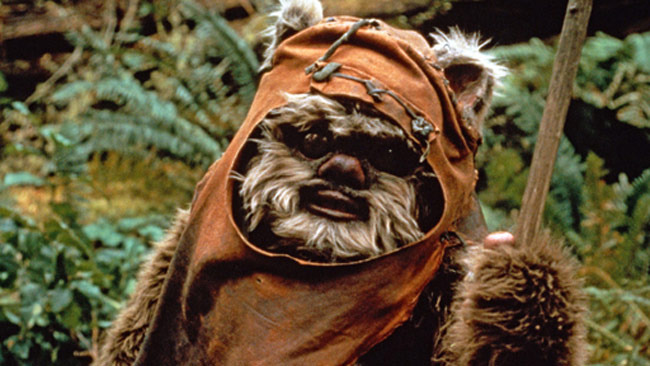 Safety Not Guaranteed helmer Colin Trevorrow was never the obvious choice to direct Star Wars Episode VII, but thanks to reports that he'd met with Lucasfilm producers, he's been rumored to be in the running for the past several weeks. While Trevorrow's never confirmed that he was in the mix, he hasn't explicitly denied it, either. Until now.
"It's not going to be me for Episode VII, and I can't believe I've actually had to come out and say that," the filmmaker told THR. "That was the most shocking thing, like around the dinner table when I was 8, I had to assure everyone that it wasn't me, but now actually for real. But there are a lot of things that have come up that are a lot of exciting opportunities that have come up because of this."
Technically, that statement still leaves the door open for Episodes VIII and IX, neither of which have directors either at this point. Or, a more cynical interpretation could be that he's purposely avoiding squelching the rumors completely, since — as he himself says above — the Star Wars buzz has been helpful for his career. In any case, it seems we can cross him off the list of possible Star Wars helmers for now.
After the jump, a Once Upon a Time star would love to see Star Wars come to Storybrooke, and Warwick Davis says Ewoks are misunderstood.
Since Disney also owns ABC, which produces and airs Once Upon a Time, a crossover is theoretically possible. (Whether it's likely is a different story.) However, Sbarge understands that making Star Wars fit into the Once Upon a Time universe could be tricky:
It's above my pay grade, but I would imagine there's a fine line for [the writers] to walk. Part of what makes this show work is even though they have broken the rules in one sense, they have a lot of structure to what it is they've laid out. If they do bring a Star Wars character, I'm not sure how they do it, but I imagine they'd do what they have done, which is figure out a way to make sense of it...while they can go anywhere, they've created a rulebook we all follow and that's given [the show] its integrity.
[EW]
Compared to the formidable figures cut by Chewie, Darth Vader, and the like, the teddy bear-ish Ewoks look downright cutesy. But Warwick Davis, who played an Ewok named Wicket in Star Wars Episode VI: Return of the Jedi, defends the furry creatures, pointing out that they're much more badass than they look:
There are Star Wars fans who don't appreciate Ewoks for what they were. We kicked arse and helped the rebels defeat the Empire. Without us, what would have happened? But some people see Ewoks as an excuse to sell merchandise; they were 'too cute' and so on. That's a minority view within the Star Wars community. When I go to the events, everyone is usually happy to see me. Those are the sort of people who look forward to playing the Star Wars video games where you get to be a Stormtrooper and kill Ewoks. They know who they are.
If it makes Davis feel any better, I'm pretty sure that Jar-Jar has long since replaced the Ewoks as George Lucas' most hated creation.