Wong Kar-Wai Schedules 'The Grandmasters' Reshoots; Film's Chinese Opening Delayed To 2013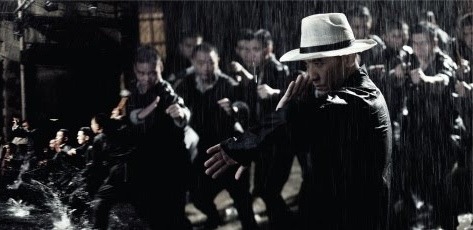 Here's one reason Wong Kar Wai's new film The Grandmasters doesn't yet have a release date outside of China: it doesn't even have a firm release date inside China. The movie had been scheduled to open on December 18 in the director's home country, but that has been pushed back to January 8. Producers say "the original December premiere has been postponed, but it will start screening before the Lunar New Year next year." One reason could be a small number of reshoots, or some additional shooting, which is somewhat amusing given that Wong has been shooting the film since 2009. He's not a fast worker.
So we're back to speculating on the release of the film to some extent. In the meantime a few new character posters have arrived, which you can see below.
You'll note that the title is listed on these (as it has been on some other promo materials out of China) as The Grandmaster. So which is it — singular, or plural? The Annapurna Pictures site still uses the plural, as do other sales outlets for the States, so I'm going with the plural as the title under which we'll see the film here.
We'll have a date for the film, well, when we have one.
With martial arts getting more popular in the Thirties, more people seek to learn them via the professionals at Foshan in Southern China. Some of the experienced masters like to challenge their counterparts and undergoing battles. To have their whole concentration, it is their practice to lock up the venues and no one is allowed to leave during battles. No food and no rest before reaching any results.
Ip Man is a young rich man extremely talented in martial arts, but he chooses to keep a low profile. Yet this doesn't keep him out of these troubles ahead. One day he is trapped in this battleground so he has to use every means in order to get out of there. The masters are amazed by his abilities. Master Kung and his daughter Kung Yi are amongst, and the latter is attracted to this newcomer. A high warlord is assassinated by his own guard Yi Xian Tian. All masters in Foshan vow to take Tian down no matter what...