'The Baytown Outlaws' Trailer: A Southern-Fried Freakshow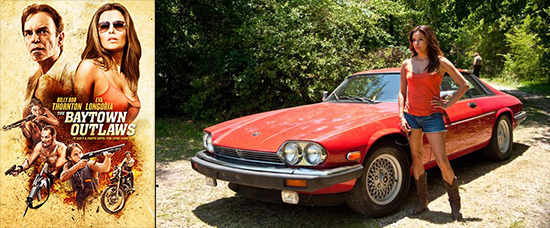 If you've ever wanted a redneck Boondock Saints, or some vague approximation of an offshoot from Smokin' Aces featuring the Tremor Brothers, then The Baytown Outlaws is probably your movie. If you haven't wanted either of those things, then... well, watch out.
We saw a sales trailer for the film back in April that was a lot like the new one that arrived today. This new trailer is a bit more polished, but ultimately it is selling the same movie. This is the sort of thing that you're probably going to either be desperate to see after watching the trailer, or you won't want to touch it ever, for any reason.
Barry Battles and Griffin Hood are the guys to credit, or blame here. Battles directed, and co-wrote with co-star Hood.
The Baytown Outlaws opens on VOD on December 4th, and hits theaters January 2013.
After her ex-husband Carlos shoots Celeste three times in the gut, it's time to play dirty. In the fight for her godson, Rob, she hires three outlawed and redneck brothers to bring him back to her. But nothing can be that simple in the South. What begins as a small rescue mission rises to a southern battle royal. This odd team must shoot their way through gorgeous female assassins, Native American hunters, Federal agents, and a whole lot of metal coming after them, while protecting Celeste's innocent child.