Biopic Bits: Marilyn Monroe Biopic 'Blonde' To Shoot In 2013; Fox Developing Susan Boyle Film; Lenny Kravitz As Marvin Gaye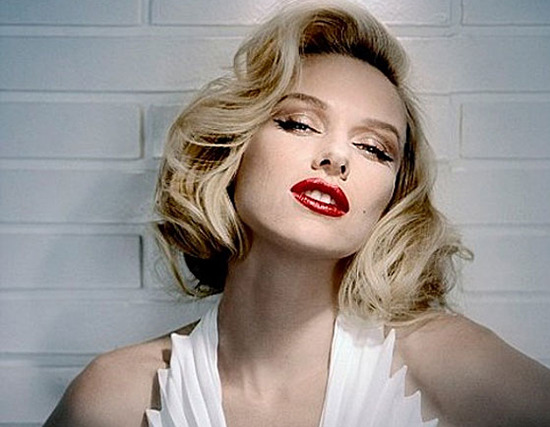 We just mentioned the fact that Beyonce will direct her own bio-doc for HBO, but there are a few other biopics in development, too. Andrew Dominik has only released two films to date: Chopper, and The Assassination of Jesse James By the Coward Robert Ford. The former got worldwide attention, and the latter quickly developed a fervent cult following despite being a relative failure at the box office. This week Dominik releases his third film, Killing Them Softly, and with any luck, Dominik's next film will arrive a lot sooner. Before making Killing Them Softly he was working on the Marilyn Monroe biopic Blonde, and that film is moving forward once again, with Naomi Watts (above) still set to play Marilyn.
Dominik told The Playlist, "It's about her whole life. It starts when she's seven and it ends when she dies... It's sort of a Polanski descent-into-madness-type movie. It's about this orphan girl who gets lost in the woods." That latter statement is interesting, especially since the film comes from Joyce Carol Oates' book about Marilyn, but taking the eccentricities of Killing Them Softly into account, it isn't all that surprising. Dominik clearly has more than the mundane in mind. In fact, he says "fantasy and reality become very blurred in the story."
Dominik hopes to shoot the film next year, and says "It's my dream project and I've been working on it for years and years and years." But let's move on. After the break,
Lenny Kravitz will play Marvin Gaye,
and Fox Searchlight is developing a Susan Boyle biopic,
and Michael Hutchence of INXS is the subject of dueling developments.
Now he's turning to Marvin Gaye as a subject, for a film that will be dramatic rather than documentary. Midnight Love is the title, and Temple has set Lenny Kravitz to play Gaye. Kravitz's own acting career has been gathering slow steam, thanks to small appearances in films like Precious, and a bigger role in the Hunger Games films. The film is named for Gaye's final album, and will cover the last years of his life.
So Midnight Love will "chart the final years of Gaye's life in London from 1981, when he was suffering from an addiction to alcohol and an allergy to the taxman, and how he was rescued by music promoter Freddy Cousaert and spirited away to his flat in Ostend, Belgium, to recover," according to the London Evening Standard.
It's difficult to address the fact that Fox Searchlight is developing a film based on the Susan Boyle musical I Dreamed a Dream without resorting to some sort of joke. (Anal bum party?) So I'm just going to let that sentence do the work. The story of Boyle's life will be combined with the text of the musical to created "a re-imagined film version of the musical."
Boyle's take on 'I Dreamed a Dream,' broadcast on Britain's Got Talent, did more for her than the film version of Les Mis could possibly do for Anne Hathaway, who sings the song in Tom Hooper's film. Boyle has remained in the spotlight since that unlikely breakthrough, but a biopic would perhaps push her to even greater prominence. Lucas Webb, who set the project up for Searchlight, says it is early, with no director or writer set, but that the film is a priority for the studio. [Deadlline]
Finally, Deadlinealso reports on the fact that Trevor Ray Field and Suzy Markovski, and screenwriter and exec producer Robert Lewis Galinsky are putting together one film based on Michael Hutchence, singer of INXS, called Two Worlds Colliding, based on the book Just A Man – The Real Michael Hutchence.
But then there's another Hutchence project, Michael, which Screen Australia is backing with producer Sue Murray and director Richard Lowenstein. The director made a film in '86 called Dogs In Space, which starred Hutchence. This one is reportedly further along than Two Worlds Colliding, and the producer says "Richard's is an original screenplay based on his friendship and work with Michael and INXS, and extensive research and interviews that include talking with Michael's siblings."
For a guy whose death is due to auto-erotic asphyxiation that's a lot of positive attention. But hey, 'Need You Tonight' is an enduring '80s hit, and so there has to be an audience for at least one of these movies.