Page 2: Voltron, Ghostbusters, Star Wars, Big Lebowski, The Shining, Doctor Who, Flintstones, Star Trek, Back To The Future, Breaking Bad, Firefly, Paul Thomas Anderson, Prometheus, Quentin Tarantino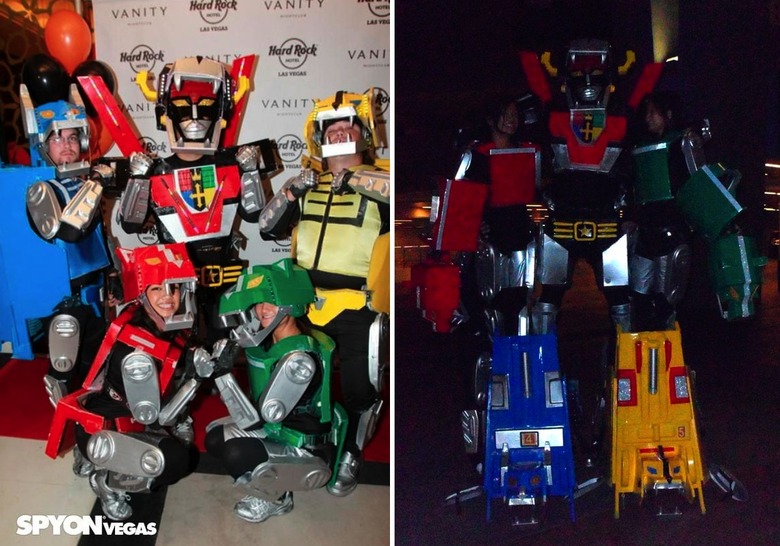 Page 2 is a compilation of stories and news tidbits, which for whatever reason, didn't make the front page of /Film. After the jump we've included 46 different items, fun images, videos, casting tidbits, articles of interest and more. It's like a mystery grab bag of movie web related goodness.
Header Photo: Five-person Voltron cosplay is the best Voltron cosplay
'Star Wars 7': Big Expectations Could Mean Big Letdown
8 Hollywood directors from the Roger Corman film school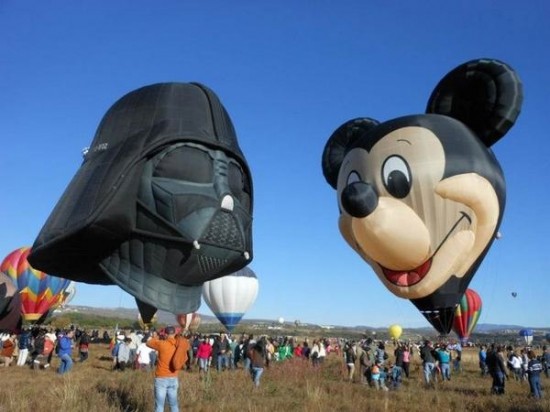 Vader balloon from Belgium meets Mickey Mouse at balloon festival in Mexico.
The Woman Behind Star Wars: Star Wars has a new Emperor, and her name is Kathleen Kennedy.Movie Remakes That Improve Upon The Original Classics
FREE "Nuclear Family" Ghostbusters vinyl window decal (a $6 value) on any order today on BrandonBird.com
Who Should Direct the Next Star Wars Movie, According to You
Netflix Is Bluffing And It Will Be Their Downfall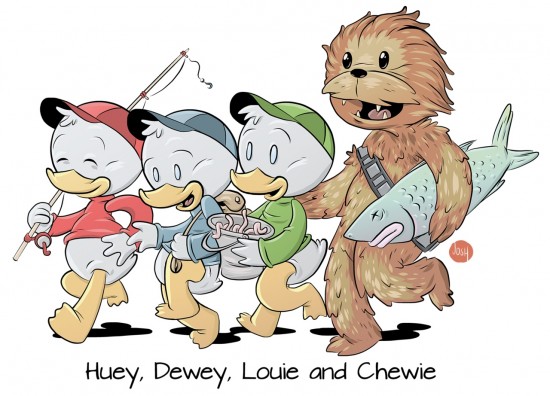 Huey, Dewie, Louie and now... Chewie
Kentucky, Caves, and Kevin Smith: How I Completely Lost my Way as a Writer Until I Went Underground and a Fat Man Saved Me with Some Really Good Advice
Tracie Ching's The Big Lebowski poster
Australia is the perfect host for Star Wars
A high school production of the original musical: "The Shining: The Musical."
Foreign Box Office: 'Breaking Dawn – Part 2' Sags But Still No. 1; $80 Million Shy of Overseas Franchise Record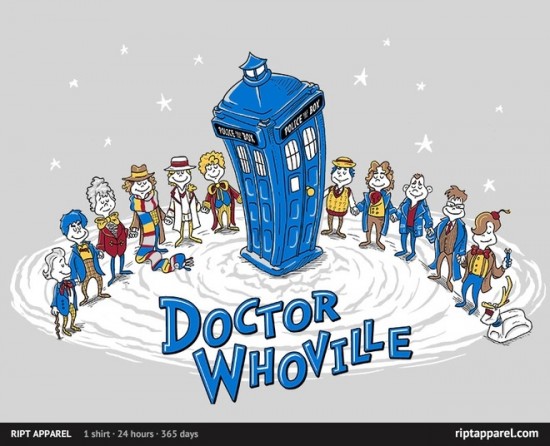 Today's t-shirt of RIPT Apparel is a Dr Seuss/Doctor Who-inspired design "Doctor Whoville"
12 animated pics are Globe contenders

People React to Red Dawn Remake (sad...)
'Red Dawn' opens to $22 milion after long delay
Game Of Thrones As A Seinfeld SitcomHow Will Larry Hagman's Death Affect TNT's 'Dallas'?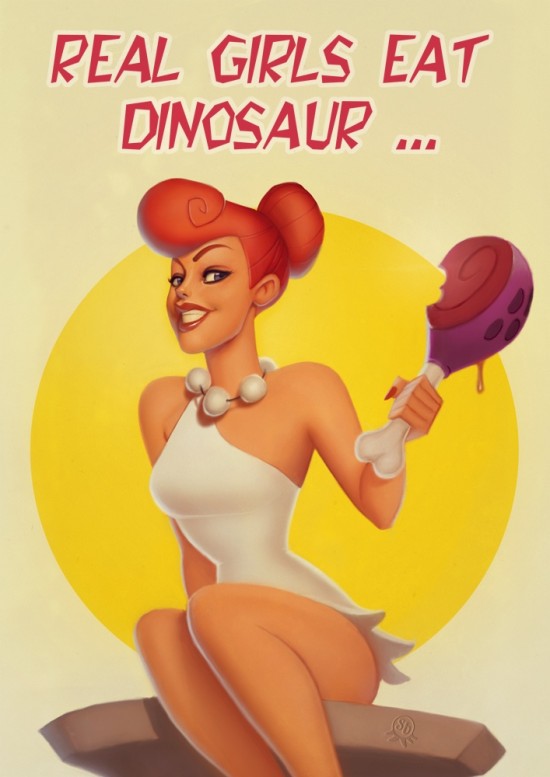 Wilma Flintstone by Serge Birault.
Sesame Street Director Emily Squires dies at 71
Disney's Animatronics Now Play Catch Like the Android Dad You Always Wanted
Deborah Raffin, Actress and Audiobook Entrepreneur, Dies at 59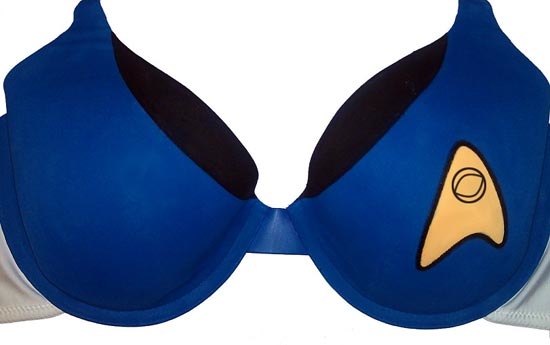 Handpainted Star Trek Starfleet Uniform Bra
Tyler Labine, John Cho, Paulo Costanzo Find 'That Burning Feeling'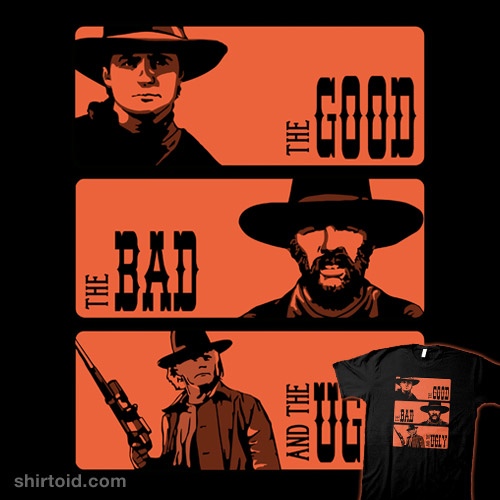 Back to the Future: The Good, The Bad, and The Ugly t-shirtMatt Groening wins WGA award
Skyfall: Acoustic CoverRobert Zemeckis: Denzel's 'Flight' Character Is an 'Extension' of 'Back to the Future'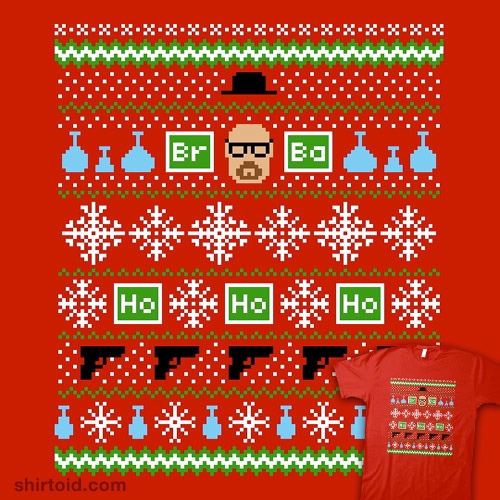 Breaking Bad Christmas t-shirtJames Corden to Star in 'School For Santas' for Working Title FilmsIndie Trailer Sunday: Teaser for Paul Campion's Horror 'Dark Hollow'20 Actresses You Want Back on TV Right Now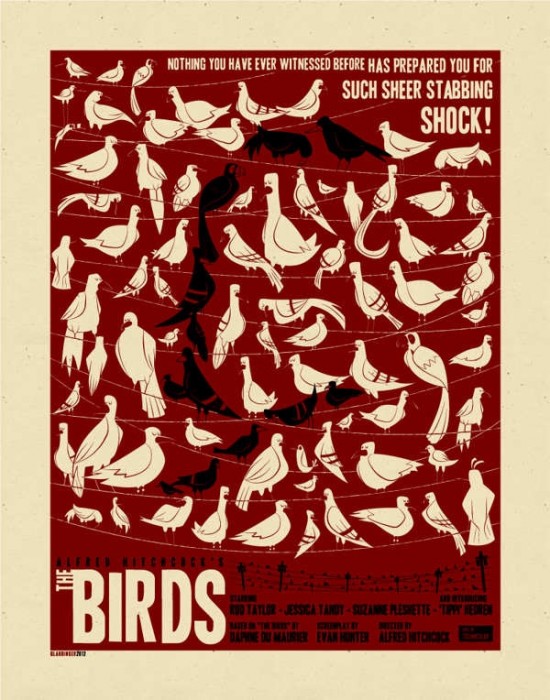 The Birds poster by Ian GlaubingerAdvance Praise for the Book That Disney Doesn't Want You To Read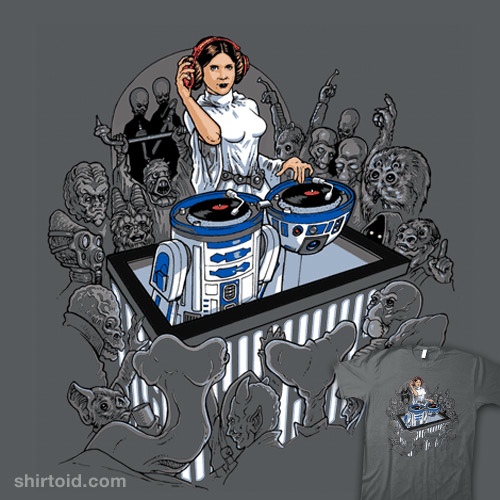 DJ Leia t-shirt
Matinee-Priced Gifts for Home Theater Lovers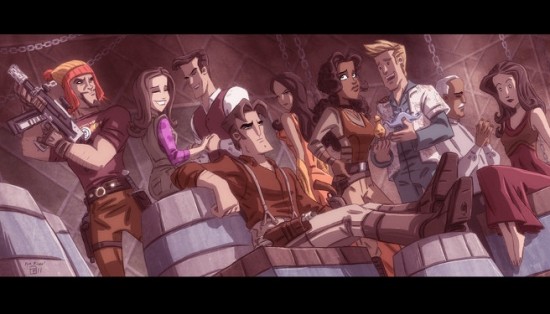 Firefly by Otis Frampton
CinemaNow adds Ultraviolet support to some of its movies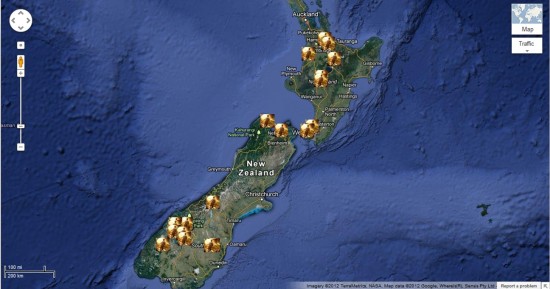 Hobbit filming locations on Google Maps
Disney CEO Buys $1 Million Worth Of Apple Shares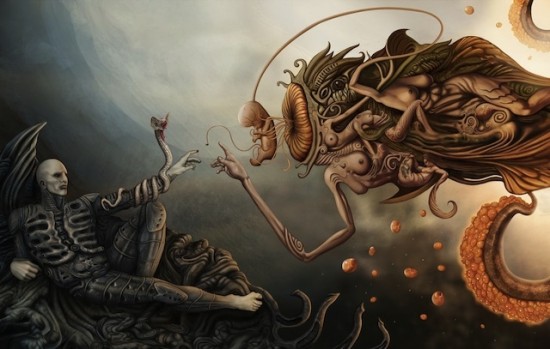 As Michelangelo's Adam, a Prometheus Engineer sees the weird-ass face of God
Amazon's LoveFilm Adds 2,000 Children's Shows, Including Inspector Gadget, In New DHX (Cookie Jar) Deal
Watch: 1-Hour TV Version Of Spike Lee's Michael Jackson Documentary 'Bad 25'
Columbia Pictures launches Official Site for Zero Dark Thirty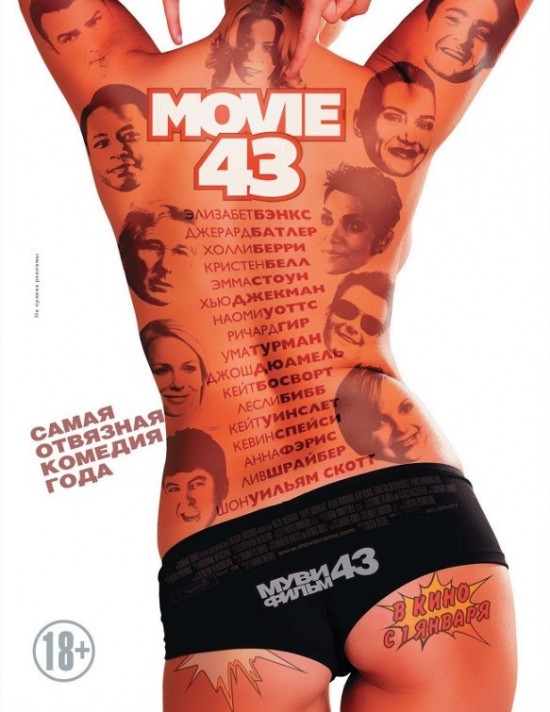 Russian poster for Movie 43.
Space Mountain Worker Injured in Fall at Disneyland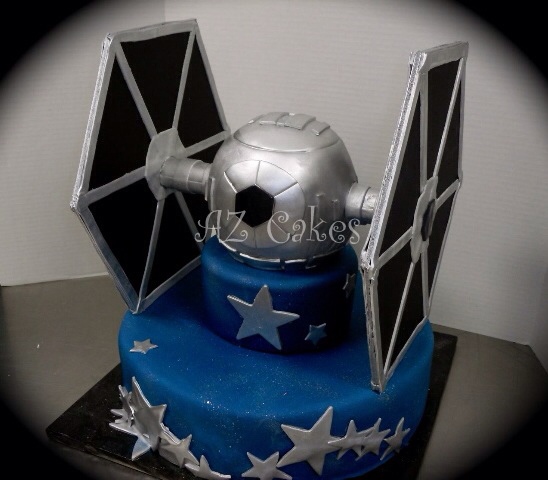 TIE Fighter Cake
A Tale of Two Directors: Alfred Hitchcock, J. Edgar Hoover, And The FBI's Eye On The Master Of Suspense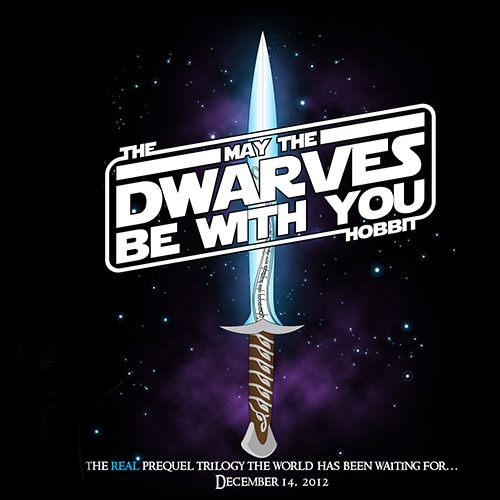 The Hobbit: May the Dwarves be with You T-Shirt
Celebs react to death of Larry Hagman on Twitter
Stay Puft Marshmallow Baby
THR remembers The Hollywood Blacklist
Quentin Tarantino wrote to me when I was 13.Skyfall Reaches $790.1 Million Worldwide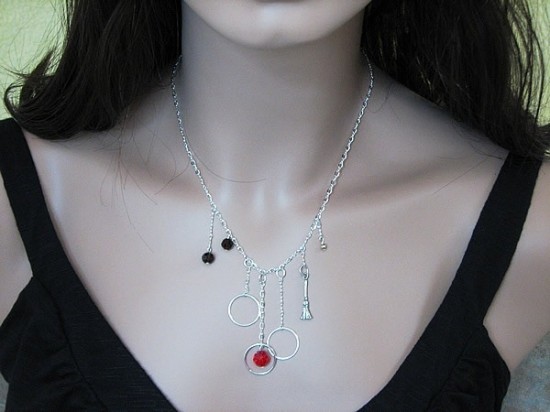 Harry Potter Quidditch Necklace
Amazon Instant Video is live on the Nintendo Wii U
Watch: An Hour-Long Conversation with Paul Thomas Anderson About 'The Master'
Kermit The Frog And Cee Lo To Perform Together On The Voice
Rumored Apple Television Set May Have Predictable Holiday 2013 Release Date, Prices Being Guessed At Too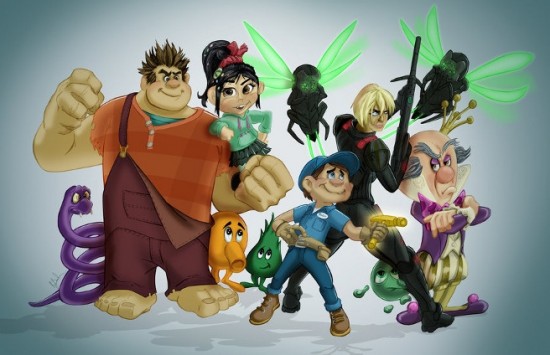 Wreck-It Ralph art by Kiley Beecher
For new 'Star Wars' films, plenty of fodder for the plot
If you have any interesting items that we might've missed that you think should go in /Film's Page 2 – email us!