'Dark Skies' Trailer: 'Paranormal Activity' Producer Jason Blum Moves Into Alien Territory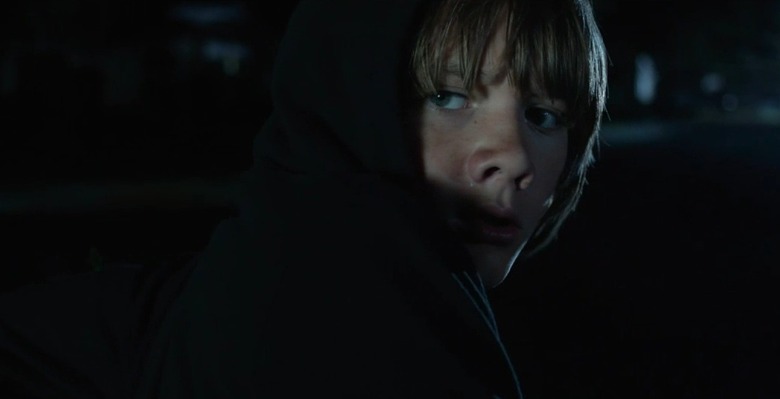 Although his credits include all types of films, it's really within the horror genre that Jason Blum has made his name. The powerhouse producer has been behind some of the biggest hits in recent years, including the Paranormal Activity franchise, Insidious, Sinister, and The Bay. In 2013, he'll try to continue that winning streak with a slew of new thrillers.
Among them is Dark Skies, an alien invasion flick directed by Scott Charles Stewart. Keri Russell and Josh Hamilton, and Dakota Goyo (Real Steel) play a family targeted by a mysterious force. J.K. Simmons also stars, as an expert who may be able to help them deal with the situation. Check out the trailer after the jump.
[via Fandango]
Stewart's track record, which includes the duds Legion and Priest, doesn't inspire much hope, but this one actually looks pretty spooky. It helps that both Hamilton and Russell are fantastic at giving off creepy, dead-eyed stares.
In a way, I suppose it represents a change of pace for Blum, since he more often deals with demons than extraterrestrials. Plus, there's not a lick of found footage to be found here, at least that we can see so far. It's good to see he's more than a one-trick pony, even when he's focusing primarily on one genre.
Dark Skies flies into theaters February 22, 2013.
Synopsis:
From the producers of Paranormal Activity, Insidious, and Sinister comes Dark Skies: a supernatural thriller that follows a young family living in the suburbs. As husband and wife Daniel and Lacey Barret witness an escalating series of disturbing events involving their family, their safe and peaceful home quickly unravels. When it becomes clear that the Barret family is being targeted by an unimaginably terrifying and deadly force, Daniel and Lacey take matters in their own hands to solve the mystery of what is after their family.