TV Bits: 'The Walking Dead', 'Revolution', 'Smash', 'Bates Motel', 'Hannibal', 'The Mindy Project', Hugh Laurie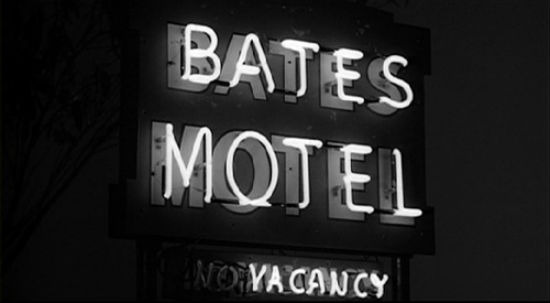 Norman and Norma Bates' twisted relationship is the stuff of cinematic legend, but apparently things weren't always so weird between them. In fact, the first photo from Bates Motel has them looking downright relaxed together. Also after the jump:
Veep's Anna Chlumsky will be an FBI trainee on Hannibal
The Wire's Chad Coleman is The Walking Dead's Tyreese
ABC's The Mindy Project makes a few casting changes
Hugh Laurie will be the pirate Blackbeard on Crossbones
Mark Wahlberg and Fox are developing a pot comedy
The poster for Revolution's fall finale teases a big battle
Hate-watch the first trailer for Season 2 of NBC's Smash
The Bryan Fuller-created series follows FBI agent Will Graham and Mads Mikkelsen as psychologist/cannibal Hannibal Lecter in the early days of their relationship. Hannibal will make its debut in early 2013. [TV Line]
Rick Grimes and his grimy band of survivors are about to welcome one more member. The Wire actor Chad Coleman has just been cast as fan favorite character Tyreese, who in the comics became Rick's right-hand man after Shane's untimely death. Rumor has it he'll arrive in the eighth episode of the season, just as Rick's readying for a major conflict against the Governor. [TV Overmind]
It often takes new sitcoms several episodes to get into their grooves, and for Fox's The Mindy Project that means shaking up the cast. Amanda Setton, who plays hard-partying office assistant Shauna, is departing the series for "creative reasons, while Anna Camp, who plays Mindy's BFF Gwen, will now be a recurring character.
Meanwhile, the sitcom is casting for a new recurring character named Maggie, a tomboyish college pal of Mindy's. Should Maggie work out, the job has the potential to become a regular one. [TV Line]
In a perfect world, that part might be filled by Mindy Kaling's The Office co-star Ellie Kemper, but in this one it seems we'll have to settle for her appearing in a guest spot. Kemper is set to appear in the sitcom's Christmas episode, in an unknown role. I know they're entirely different shows, but please, oh please, let this point to a Subtle Sexuality reunion? TV Line has the first pictures.
Former House star Hugh Laurie is headed back to the small screen, and this time he'll even get to keep his native British accent. Laurie is in talks to lead NBC's pirate drama Crossbones as the legendary pirate Blackbeard.
Created by Neil Cross (Luther), the 10-episode series will take place in 1715 on the island of New Providence. The notorious Edward Teach (a.k.a. Blackbeard) rules over the rogue nation, described as "part shantytown, part marauder's paradise." [Deadline]
This election cycle saw two states legalizing marijuana, so naturally Hollywood is getting on the bandwagon as well. Mark Wahlberg and his Entourage co-producers Steve Levinson and Rob Weiss are developing The Happy Tree, a Fox comedy that could potentially debut next fall. The show centers around a corporate attorney who has a nervous breakdown, moves to Venice Beach, and becomes the voice of the legalization movement. [Deadline]
As NBC's new hit Revolution heads toward its winter hiatus, it's getting ready to go out with a bang. A new poster for the fall finale, which will air Monday, November 26, promises a big battle.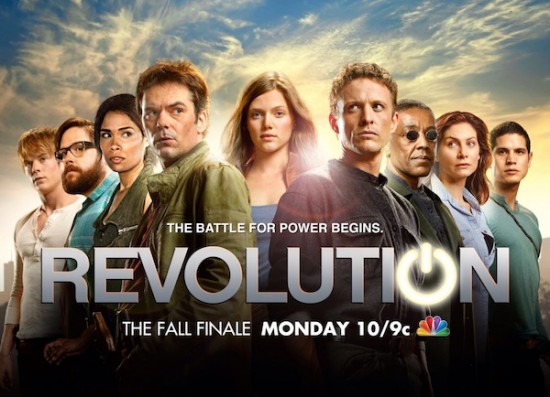 Revolution will resume its first season March 25, 2013. In the meatime, its Monday 10 PM timeslot will be taken over by Deception, a freshman drama starring Meagan Good, Tate Donovan, and Victor Garber. [TV Line]
I don't watch Smash myself, but all I ever hear about it is what a great "hate-watch" it is. So I assume those of you who follow the series will enjoy this new Season 2 promo with the same enjoyably conflicted feeling:
Smash returns to NBC Tuesday, February 5. [TV Line]Carlton Cuse and Kerry Ehrin's upcoming Bates Motel follows Norman Bates as he grows from troubled kid to psycho killer, so you know it's going to be disturbing. But the first still image from the series is anything but. Mother (Vera Farmiga) and son (Freddie Highmore) relax on a grassy field in front of what appears to be the titular hotel.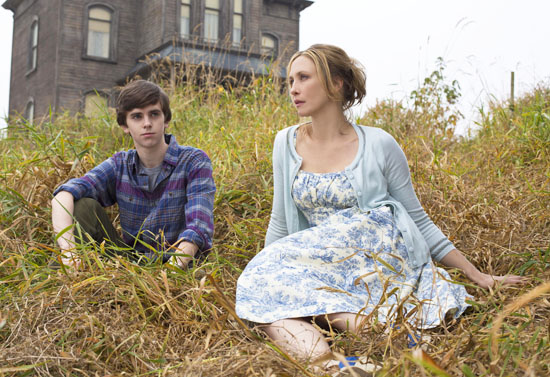 I guess that's to be expected, though — the whole point is to learn how this normal-looking boy becomes the notorious Norman Bates we saw in Psycho. Also starring Max Thieriot, Nicola Peltz, and Olivia Cooke, Bates Motel will debut on A&E next year. [THR]