'The Hunger Games: Catching Fire' Animated Logo Has Been Revealed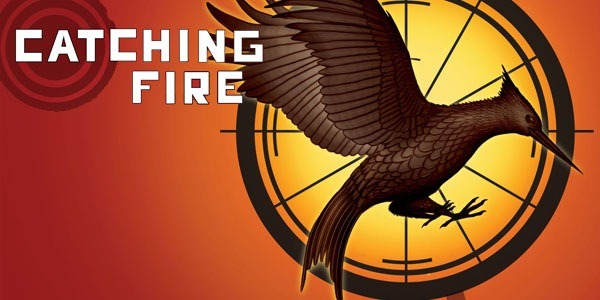 A teaser trailer for next year's sequel to The Hunger Games, The Hunger Games: Catching Fire, should be out soon. To hold us over, we've got a teaser logo. Fans unlocked the dynamic Flash image on Facebook and it's pretty cool looking. (Some may have seen this playing before the most recent Twilight film, starting this past weekend.)
The film, directed by Francis Lawrence, starring Jennifer Lawrence, Josh Hutcherson, Liam Hemsworth, Donald Sutherland and Woody Harrelson, opens November 22, 2013. They be joined by Jena Malone, Philip Seymour Hoffman, Lynn Cohen, Alan Ritchson, Sam Claflin and Jeffrey Wright. Check out the logo below.
This comes from the Catching Fire Facebook page.
Love the tagline: Every Evolution Starts With a Spark.