Elmo Puppeteer Kevin Clash Resigns From 'Sesame Street'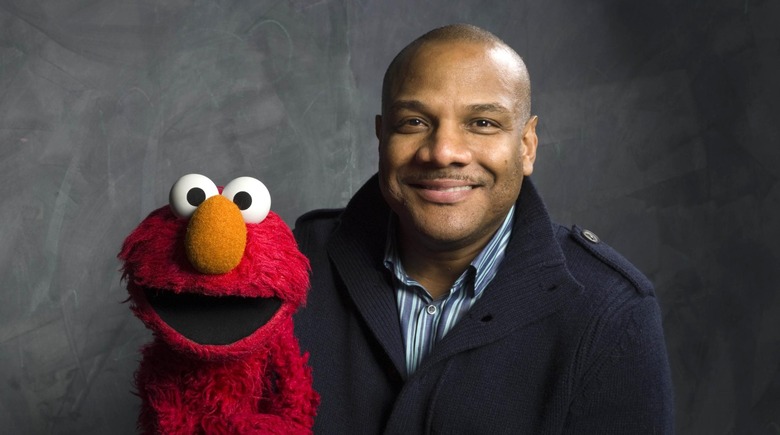 Kevin Clash, the puppeteer behind Elmo and the subject of the documentary Being Elmo: A Puppeteer's Journey, has resigned from Sesame Street amid allegations of underage sex.
The first accusation surfaced last week, prompting Clash to take a leave of absence from the company. Although the accuser has since recanted his statement, fresh allegations of sexual impropriety have just been raised by another party. Elmo will remain among Sesame Workshop's stable of characters, but will now be portrayed by a different performer. Read more after the jump.
The second set of allegations came Tuesday morning from 32-year-old Cecil Singleton, who says he and Clash met on a chat line and had sex when he was 15 and Clash was in his 30s. Singleton is suing Clash for over $5 million in damages, according to TMZ.
The timing of Singleton's claims coincides with Clash's decision to leave Sesame Workshop, although Singleton and his lawsuit are not specifically referenced in Clash and Sesame Workshop's official statements on his resignation. Clash wrote:
I am resigning from Sesame Workshop with a very heavy heart. I have loved every day of my 28 years working for this exceptional organization. Personal matters have diverted attention away from the important work Sesame Street is doing and I cannot allow it to go on any longer. I am deeply sorry to be leaving and am looking forward to resolving these personal matters privately.
In a separate statement, Sesame Workshop said:
Sesame Workshop's mission is to harness the educational power of media to help all children the world over reach their highest potential. Kevin Clash has helped us achieve that mission for 28 years, and none of us, especially Kevin, want anything to divert our attention from our focus on serving as a leading educational organization. Unfortunately, the controversy surrounding Kevin's personal life has become a distraction that none of us want, and he has concluded that he can no longer be effective in his job and has resigned from Sesame Street. This is a sad day for Sesame Street.
Clash's leave of absence has not affected production on Sesame Street, and his resignation is not expected to hinder work either. Clash had already been working with the company to find a new puppeteer who could play Elmo. Last week, Sesame Workshop issued a statement reassuring fans that Elmo would live on despite Clash's behind-the-scenes troubles: "Elmo is bigger than any one person and will continue to be an integral part of Sesame Street to engage, educate and inspire children around the world, as it has for 40 years."