'Young Sherlock Holmes' Remake May Get A Script From Disney Sequel Scribe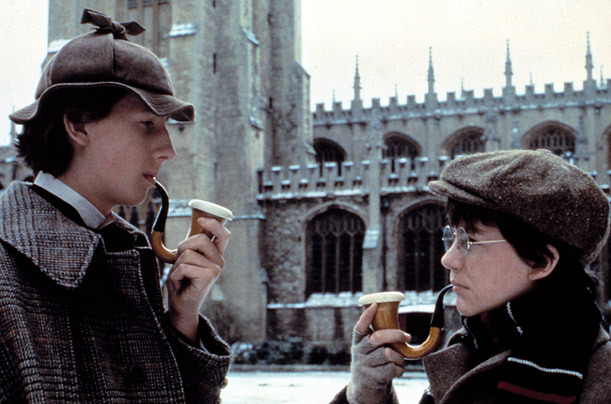 Briefly: Maybe you thought that we needed another Sherlock Holmes movie or TV series, since there have been so few lately. I mean, there are only the two Guy Ritchie movies, a couple wonderful (if short) seasons of the BBC show starring Benedict Cumberbatch, and the US show Elementary to keep Sherlock fans happy. But Paramount is still talking about remaking the 1985 Barry Levinson film Young Sherlock Holmes, and now the studio is reportedly turning towards one of Disney's direct-to-DVD sequel writers, Evan Spiliotopoulos (The Lion King 1 1/2, The Jungle Book 2, Tarzan 2... and Universal's Wanted 2) to write.
The Wrap reports the info, and reminds us that Chris Columbus, who wrote the original film, is producing. Given that there's no script, we don't have a storyline to report, but as it is based on the original film we can expect that the movie will find young Holmes and John Watson meeting while at school, and likely show how they are entangled in their first case together.
Exec produced by Steven Spielberg, the original film was known for some good effects and a surprising level of intensity in a few scenes — it's right out of that mid-'80s teen adventure thing that Spielberg oversaw to great effect in the middle of the decade. But it can also be an awkward blend of that Spielberg impulse and classic Holmes ideas. Creating a sort of Sherlock Holmes and the Temple of Doom didn't work as well as the creators hoped it might. (The film is actually titled Sherlock Holmes and the Pyramid of Fear in some countries.)
Here's the trailer for the original: