LOL: Jeremy Renner Mocks 'The Avengers' On Saturday Night Live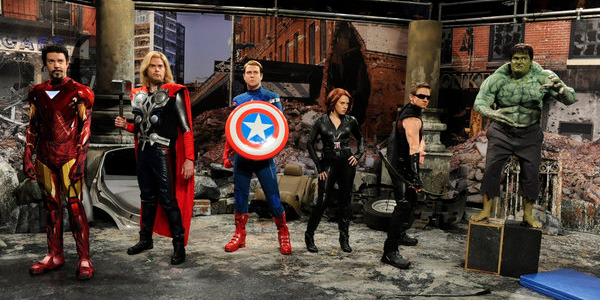 Jeremy Renner hosted Saturday Night Live this week and, considering he was a part of the year's most successful film, the subject obviously came up. I'm talking about The Avengers, and SNL went all out, dressing cast members as all of the main characters: Iron Man, Thor, Captain America, Black Widow, Nick Fury and Maria Hill. They even dressed Bobby Moynihan as the Hulk. Renner suited up as Hawkeye and brought up an issue many of us were thinking about during Joss Whedon's film. Check out the funny skit below.
Thanks to NBC for the embed.
I'm sure fans will have plenty of nitpicks on this sketch below but, if I can get the ball rolling, Hawkeye doesn't JUST shoot regular arrows, people. Still, hilarious skit, do you agree?