New Images: Matt Damon In 'Elysium' And Ryan Gosling In 'Only God Forgives'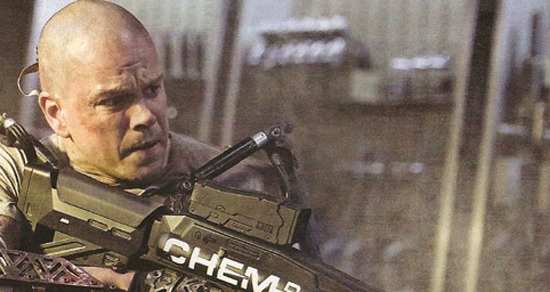 The two films represented here couldn't be more different in many ways, but they share a couple of significant characteristics.
While Elysium is a gritty science fiction thriller and Only God Forgives is a sort of Western revenge film set in Thailand, both movies are the new projects from directors whose last films turned them into huge names. Elysium is the second feature from District 9 director Neill Blomkamp, and the footage shown off last summer at Comic Con blew us away. Only God Forgives is the new film from Nicolas Winding Refn, and will be the follow-up to Drive, which finally turned the guy into someone whose name every film lover knows.
Both films are also among our most anticipated films for 2013, so even a slight glimpse at each is great.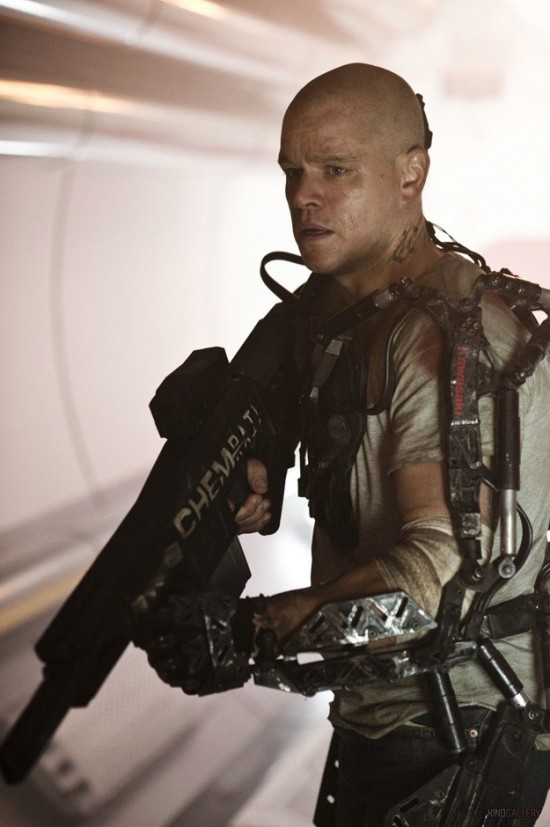 First up is the shot from Elysium, which looks a lot like the last shot from Elysium (seen in the header above): Matt Damon sports his bare exoskeleton, and a huge gun. Originally set for release early in 2013, the film was pushed back to August 9. Probably better for the movie, but it means we have to wait longer.  Jodie Foster, Sharlto Copley, William Fichtner, Alice Braga, Diego Luna and Wagner Moura also appear in the film.
In the year 2159, two classes of people exist: the very wealthy, who live on a pristine man-made space station called Elysium, and the rest, who live on an overpopulated, ruined Earth. Secretary Delacourt (Jodie Foster) will stop at nothing to preserve the luxurious lifestyle of the citizens of Elysium – but that doesn't stop the people of Earth from trying to get in by any means they can. Max (Matt Damon) agrees to take on a life-threatening mission, one that could bring equality to these polarized worlds.
And then there's Only God Forgives, which rears its head today thanks to a new sales image that The Film Stage passes on from a reader, likely sourced from the American Film Market. We've known that the film features violence as an important component — it is a Refn film, after all — but this image makes it seem as if Gosling's character is brutalized pretty severely at one point: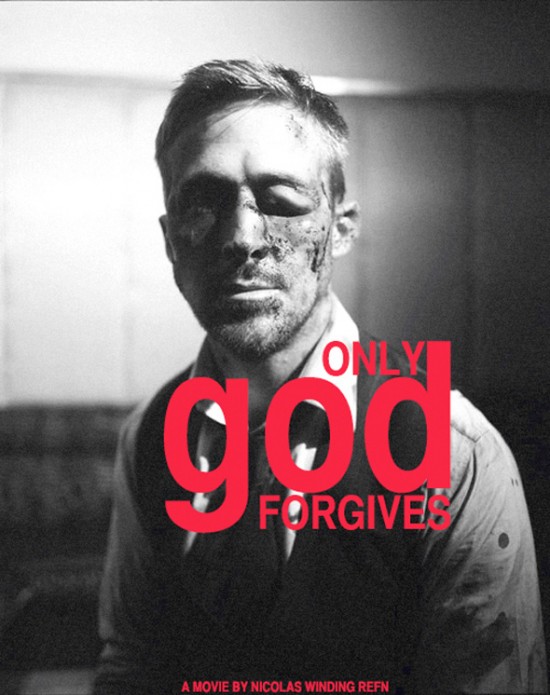 Refn wrote and directed; Kristen Scott Thomas also stars. We don't have a release date for Only God Forgives at this point.
Julian (Gosling) lives in exile in Bangkok where he runs a Thai boxing club as a front for the family's drugs smuggling operation. When Julian's brother Billy is killed their mother, Jenna (Kristen Scott Thomas), arrives in the city. She wants revenge and forces Julian to find the killer. Julian's contacts in the criminal underworld lead him directly to The Angel of Vengeance, a retired police officer who knows everything and who is both Judge and Punisher. Jenna demands that Julian kill The Angel of Vengeance, an act that will cost him dearly.