This Week In Trailers: King Kelly, Beware Of Mr. Baker, Welcome To Pine Hill, This American Life Live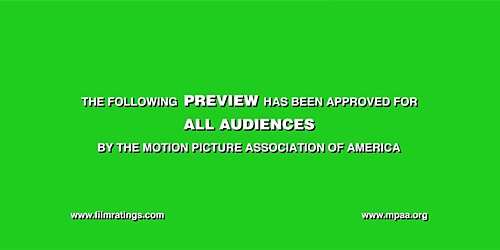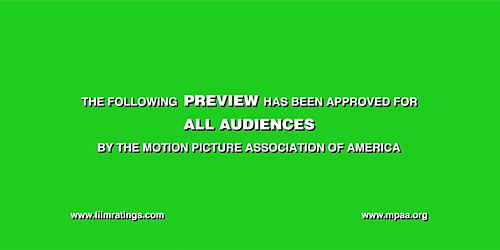 Trailers are an under-appreciated art form insofar that many times they're seen as vehicles for showing footage, explaining films away, or showing their hand about what moviegoers can expect. Foreign, domestic, independent, big budget: What better way to hone your skills as a thoughtful moviegoer than by deconstructing these little pieces of advertising? This week we let Ira Glass talk us into giving him $5, have another go at a teen handicam comedy, see something truly unique about a man with a sketchy past and even blurrier future, and end it all with a story about a drummer who has an anger management issue. 
King Kelly Trailer
Andrew Neel just can't let reality go. I jest, but I'm always up for a critique of our "reality" culture.
Screaming out of the gate with a very somber score, a couple of pull quotes pepper the screen even before we see a frame of footage, is an interesting angle. It does, however, moor this production in a place of respectability in that even though we're going to see a bunch of relative unknowns we're still thinking, "Well, it has been critically received well by a couple of people." Subconscious or not, it's a wise choice, and the opening salvo of this being a movie "Project X wishes it could be" is a finger in the chest for something that better deliver if it wants to pick a fight.
As we launch into a the trailer proper and get introduced to the duck lipped antihero of this movie it's easy to feel like this is the kind of story where we're actually rooting against the narrator. In a way this really does want to best Project X in that we have underage sex, drugs and the kind of rock n' roll lifestyle that would blanche the hair of any parent who would have this hellspawn as a child. It's really got some charm.
Things just devolve deeper and faster and, at a minute and a half, it has to get right to the quick if it wants us to stay engaged. And it delivers on that. Getting the girl down to her bra and panties, seeing the girl's friends slumped over in a toilet with their faces mashed in, having a cop strut around like he's above anything that the law would even think would be appropriate for a popo to be doing, it's a narcissistic de-evolution into a world that is just calling out to be witnessed in all its Generation Y glory. Gregg Araki should be proud.
Beware of Mr. Baker Trailer
Weirdo musician? I'm so there.
One of the things about Jay Bulger's directorial debut about the drummer for Cream and Blind Faith, two bands that have no place in my current rotation, I have to admit, is that this grabs you right away. Johnny Rotten giving a sterling stamp of approval on anyone other than himself impresses me but it seamlessly pushes us right into the prowess of Ginger Baker the man, the drummer.
Boom, Chad Smith, Eric Clapton, Stewart Copeland, Carlos Santana and a host of others start talking about the man who plays off to the side as he's talked about in glorious platitudes. And then, as if to say that all isn't as it seems, he throttles someone doing the filming of this thing. I have no idea how this all fits together but I'm sure this is the case of a madman who knows how to do one thing better than anyone else and who also happens to be a lunatic. This is the drama, this is the kind of stuff that made watching any Behind the Music on VH1 so entertaining.
I need to see this and I need to know more about this man, this Baker, and the tailer does a bang up job in saying here is someone who can beat these drums and could attack you the very next moment. A volatile mix, to be sure, but in taking us from complete obscurity to interested voyeur in a matter of a minute is no small feat but because it knows where to stick the high points and how fast it needs to get there, this trailer accomplishes the near impossible.
Welcome to Pine Hill Trailer
Keith Miller, first time director.
When you have a movie that begins with the display of five accolades this movie has received from different film festivals and the kind of pull quotes that any filmmaker would love to receive there's just a curiosity that's created. You want to know what it is people are fawning over, what is this movie that seems to be taking the critical world by storm, and recently picked up by Oscilloscope. What is it all about?
To be honest, I don't have a damn idea.
It's mysterious in how it presents scenes, drawn out moments, without any context at all. We aren't let in on who anyone is, why we're here, why a grown man is crying, and what is means to have this same guy sharing beers with anonymous people in a bar. Literally, it's stupefying and it's not helped by the superlative quotes that are hoisted upon it by people who just have might have had their lives changed forever by seeing it. It's the new Beasts of the Southern Wild but without the context.
I'm kind of blown away by its marketing strategy in that I don't think it works that well. While I'm no doubt intrigued I think this trailer does a disservice to the notion that this ought to be the vehicle that will help me make a choice about seeing it. Amazingly, it's not that I don't want to see it, it's the exact opposite actually, but I just happen to be a fan of these kinds of a trailers. Anyone else, though, who like their advertisements to be not so obsequious might pass on something that could change their worlds if they gave it a chance.
This American Life — Live! "Invisible Made Visible" Trailer 
I've listened to enough episodes that running a sales trailer is the least I could do for TAL.
However, what makes this an interesting piece of marketing is that it is all narrative. We usually like to see a little sizzle, a little background, a little artistic expression but this is pretty remarkable as director David Stern has a deep understanding of knowing how to capture live performance and Ira Glass hard sells this mo-fo with aplomb.
Glass glides through the high notes of what makes this one-night-special good enough for purchase (by the way, is $5 the new catch-all price point in this post iTunes world?) and gives us peeks into the highlights of everything a potential buyer will get out of this. One such peek, that I commend them not lingering on for too long, but wish other people would know about, is David Rakoff's monologue; a heartbreaking tale that is given short shrift but understandably so, it epitomizes that moment when you are so completely dialed in to what someone is saying. Tig Notaro's yarn about meeting Taylor Dayne is here and gives you a peek at the hilarity that will follow once that jag is started.
It all coalesces nicely in a sales pitch that makes the case as to why it deserves a fiver. It's usually just OK to trot out the original trailer and slap a product shot on it but this is not satisfied with doing that and it's commendable for trying harder at wanting to go after my money. Consider it a sale.
Nota bene: If you have any suggestions of trailers to possibly be included in this column, even have a trailer of your own to pitch, please let me know by sending me a note at Christopher_Stipp@yahoo.com
In case you missed them, here are the other trailers we covered at /Film this week:
Admission Trailer – I'll br honest and admit I'm not a Tina Fey fan but I was impressed by the chords this trailer struck with me.
The Heat Trailer - I realize it's not Bridesmaids but this trailer does have its moments.
I Give It a Year Trailer - This actually looks like a romantic comedy that wants to do more than be a ten pound bag of treacle.
Dark Skies Trailer -  I'm of two minds on this one: A) It's coming to us from someone whose track record isn't very good and B) This trailer inspires me to think it could be a fun matinee to take in.
Epic Trailer – The animation looks tight but it all comes down to story, something that's not really explored that deep.