'Frankenweenie' DVD/Blu-Ray To Feature New Short Film 'Captain Sparky Vs. The Flying Saucers'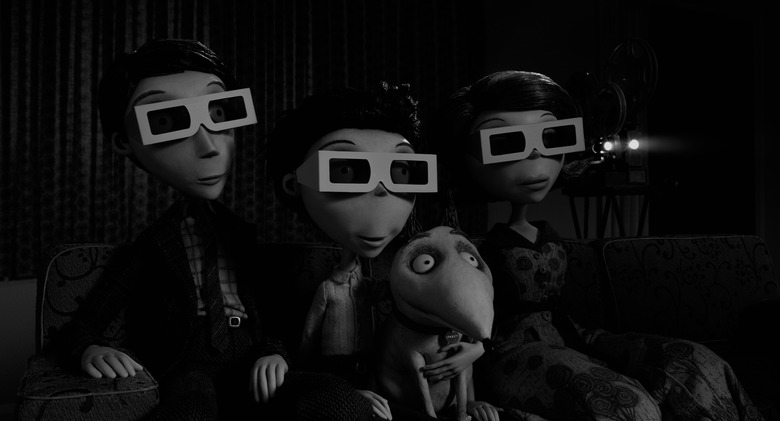 Briefly: Though it underperformed at the box office, most critics agree that Tim Burton's Frankenweenie was the director's best film in years. Combining his love of the macabre with childlike wonder, heart and humor, it'll surely be a home video discovery for fresh audiences for years to come. That process will start on January 15 when the DVD and Blu-ray hit shelves and one of the highlights of the disc is a brand new short film called Captain Sparky vs the Flying Saucers.
The short was written by Frankenweenie co-producer Derek Frey and will run two minutes and 20 seconds. That's all the information that's available at the moment but it sounds promising. (Hopefully this will be one of the short films the character Victor makes using his dog, Sparky.) Thanks to Stitch Kingdom.