TV Bits: 'American Horror Story', 'Hannibal', 'The Newsroom', 'Game Of Thrones', '30 Rock', Guillermo Del Toro, Bear McCreary, Michael Bay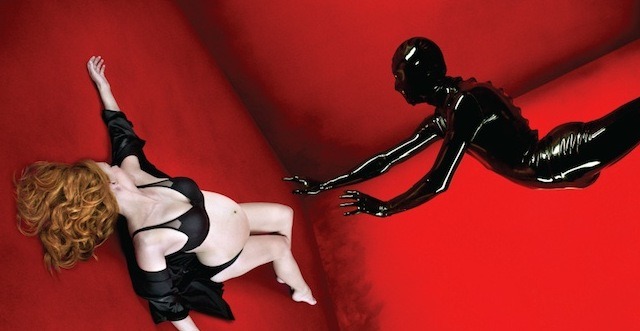 Get ready for another year of serious (and often seriously enjoyable) WTF-ery, because FX has renewed American Horror Story for a third season. Also after the jump:
Guillermo del Toro's The Strain starts casting to shoot in 2013
Da Vinci's Demons hires Walking Dead composer Bear McCreary
Michael Cera is an Arrested Development writer; Lupe returns
Bryan Fuller casts Mockingbird Lane's Eddie Izzard in Hannibal
Michael Bay books a guest role as himself on ABC's The Neighbors
Meryl Streep's daughter Grace Gummer joins HBO's The Newsroom
Aaron Sorkin is sad The Newsroom won't cover the Petraeus scandal
HBO unveils its first teaser poster for Game of Thrones Season 3
See a save the date for Liz Lemon's likely trainwreck of a wedding
Well, Chuck Hogan and I are gonna write the pilot together, and we're starting already to cast. In other words, we're out to actors with the books and me meeting them and we're starting to, with a little bit of luck, get a very interesting cast for the series. The pilot has been greenlit, which means that it's not an 'if' but a 'when,' we're gonna shoot it next year. It will shoot very likely in Toronto.
The show is being developed for a limited three- to five-season run, which del Toro hopes will begin airing in 2014. Head to Collider and MTV to read more.
Enjoying American Horror Story so far this season? Good, because the show's not going anywhere. FX has just renewed the anthology series for a 13-episode third season, which will begin shooting next summer and for a Fall 2013 premiere. No plot details have been revealed at this point, but the upcoming season will once again see returning actors including Jessica Lange starring in brand-new roles. [EW]
Starz' Da Vinci's Demons has just made a very intriguing new addition behind the scenes. Bear McCreary, the acclaimed composer of The Walking Dead, Battlestar Galactica, and many other geek favorites, has signed on to write the music for the David S. Goyer-created series.
Set in Renaissance Florence, the show follows a young Leonardo Da Vinci (Tom Riley) "fights to set knowledge free," as Starz puts it. The historical fantasy will debut in Spring 2013. [Cinema Blend]
Arrested Development's guest star list continues to grow with the addition of B.W. Gonzalez, who played Lucille's poor beleaguered housekeeper Lupe in Seasons 1-3. Gonzalez confirmed that she'd appear in at least one Season 4, and then let slip that the show had hired a new writer whose name might ring a bell.
"IMHO – the writing is even better than before and the creative team, headed by Mitchell Hurwitz, is amazing," she wrote. "One of the newest writers for the show happens to be Michael Cera." Cera's only previous writing credit is Clark and Michael, his webseries with Clark Duke. [Splitsider]
NBC's Mockingbird Lane won't be returning from the grave anytime soon, but Bryan Fuller's not about to let all that hard casting work go to waste. Eddie Izzard, who played Grandpa Munster in the pilot, has been cast in a guest role on Fuller's Hannibal.
The Silence of the Lambs kinda-prequel centers around the relationship between FBI agent Will Graham (Hugh Dancy) and psychiatrist/cannibal Hannibal Lecter (Mads Mikkelsen) in their early days. Izzard will play an inmate at the Baltimore State Hospital for the Criminally Insane who claims to be "the infamous Chesapeake Ripper." No premiere date has been announced, but the drama is expected to bow on NBC in midseason. [EW]
Michael Bay will drop by ABC to say hello to The Neighbors. The filmmaker has booked a guest role as himself on an episode of the sitcom — though this version of Bay may turn out to have a sci-fi twist.
The casting calls back to an earlier episode, during which Marty (Lenny Venito) complimented the "realistic" portrayal of extraterrestrials in Bay's Transformers movies, prompting aliens Larry (Simon Templeman) and Jackie (Toks Olagundoye) to wonder, "How does he know about Michael Bay?" The episode will see Debbie (Jami Gertz) running into the director at a club. Look for it to air sometime in early 2013. [TV Line]
While the real-life media is sighing with relief at the end of presidential campaign coverage, Aaron Sorkin's The Newsroom team is just getting started. Season 2 will cover the 2012 presidential election, and they're bringing in some a little extra help to cover the Republican campaign.
Grace Gummer, daughter of Meryl Streep, has booked a recurring role on the HBO drama as Hallie Shea, who's embedded with the Romney camp. Gummer's previous roles include Margin Call, Frances Ha, and Nickelodeon's Gigantic.The Newsroom will not, however, be looking at the Petraeus scandal, much to Sorkin's disappointment. "Frankly it's a story I would love to take on," Sorkin said. "Unfortunately season 2 of The Newsroom, which began shooting this week, our timeline literally ends the day before the Petraeus story broke, and I can't include it. Otherwise, I would go there." [Deadline, Vulture]
While we're on the subject of cutthroat politics: HBO has just revealed its first teaser poster for Game of Thrones, which pointedly (ha! Get it? Because of all the swords?) reminds us that Season 3 kicks off March 31, 2013.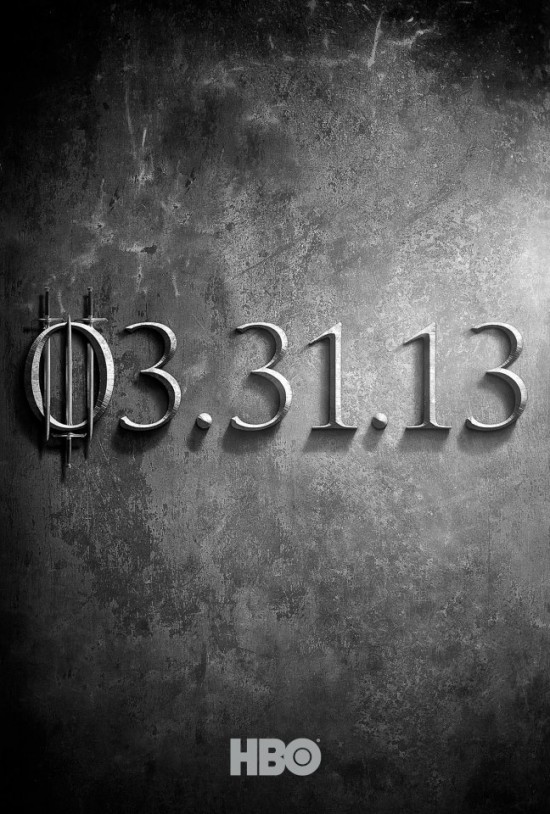 [Deadline]
On a happier, probably less deadly note, NBC also wants you to prepare for an important upcoming event: The wedding of Elizabeth Miervaldis Lemon (Tina Fey) and Crisstopher Rick Chross (James Marsden) on 30 Rock. Check out the save-the-date below, which is appropriately awkward and weird: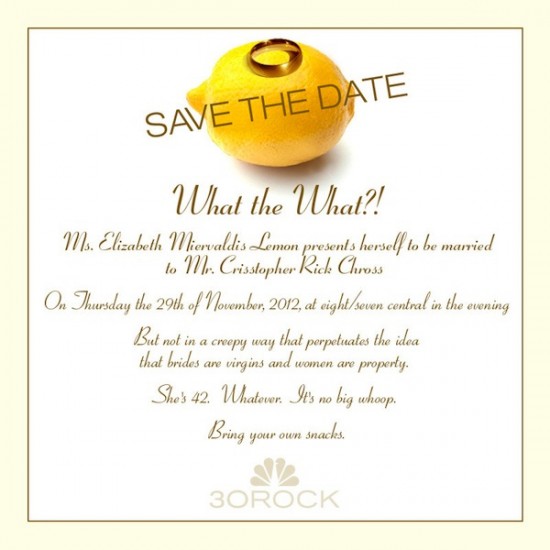 Somehow, we suspect things aren't going to go smoothly. One clue? The episode, titled "Mazel Tov, Dummies!" also features the return of Beeper King Dennis Duffy (Dean Winters). [TV Line, Vulture]