Brandon T. Jackson Inherits 'Beverly Hills Cop' Mantle From Eddie Murphy, Will Star In TV Reboot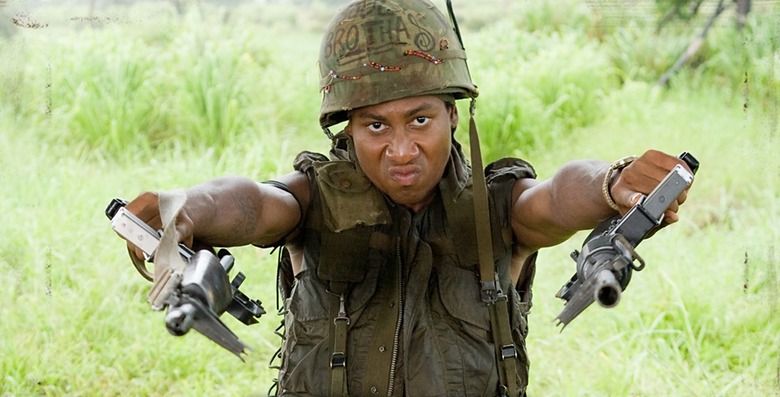 Eddie Murphy and the powers that be decided against going the big-screen route for a new Beverly Hills Cop outing, and instead have chosen to take the character to TV. But this won't merely be Murphy's return to television; rather, we'll see a sorta-sequel, sorta-reboot of the character, with the son of Muphy's character Axel Foley getting into his own crime-fighting shenanigans.
Now, as we previously suspected, Brandon T. Jackson of Tropic Thunder (and of Lottery Ticket, Big Mommas: Like Father, Like Son, and Percy Jackson & the Olympians: The Lightning Thief) looks like he's got the nod to play the younger Foley.
Deadline reports that Jackson has closed a deal to lead the show, which Murphy is producing alongside Shawn Ryan (The Shield). There's a pilot commitment from CBS, and as soon as Ryan hands over his pilot script they'll get into gear. Ryan will also be the showrunner.
And, yes, Murphy will appear on the show as the elder Foley, at least for the pilot. Deadline explains,
The series centers on Axel's blue-collar police officer son, Aaron (Jackson), who helps take down the criminal elements of the rich and famous in Beverly Hills while trying to escape the shadow of his larger-than-life father. Murphy will reprise his role as Axel in the pilot and may recur if the pilot goes to series.
I have no idea what to expect, if anything from this. I've got a lot of affection for the first film in the three-picture series, but having gone back to it recently I've got to admit it hasn't aged all that well. Jackson has a great presence and throws out a lot of energy in his stand-up — the same qualities that made Murphy work as the star of the original film. If Ryan can channel all that then he might have a series that both feels like it is appropriate to the title, and worth watching in its own right.