Stare Into The Face Of The Giant From Bryan Singer's 'Jack The Giant Slayer'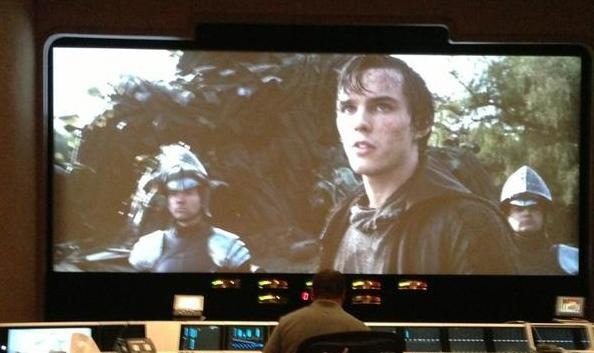 Bryan Singer's Jack the Giant Slayer (retitled from Jack the Giant Killer) may have been delayed by quite a while, and the subject of some suspicion via a vis the efficacy of the film's visual effects. But with the film pushed to March 1, there's a lot more time to make those effects work, and hopefully the not so hot stuff we saw in the first trailer will be improved thanks to the extra time allotted for post-production.
Singer tweeted two photos from mixing sessions for the new trailer that will debut in about a month, and one of them gives us a good look at the face of the giant that Jack (Nicholas Hoult) is facing. Check them out below.
Here's an easily click-able version of the giant pic: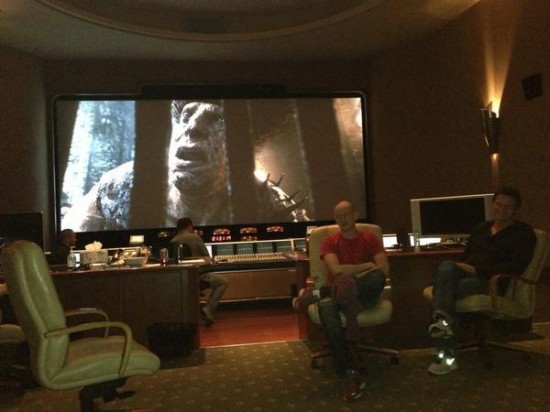 Jack the Giant Slayer also features Eleanor Tomlinson, Stanley Tucci, Ian McShane, Bill Nighy andEwan McGregor. It opens on March 1, 2013.
Jack the Giant Slayer tells the story of an ancient war that is reignited when a young farmhand unwittingly opens a gateway between our world and a fearsome race of giants. Unleashed on the Earth for the first time in centuries, the giants strive to reclaim the land they once lost, forcing the young man, Jack, into the battle of his life to stop them. Fighting for a kingdom, its people, and the love of a brave princess, he comes face to face with the unstoppable warriors he thought only existed in legend–and gets the chance to become a legend himself.