'House Of Cards' Trailer: David Fincher Examines Power And Ambition In Netflix-Only Drama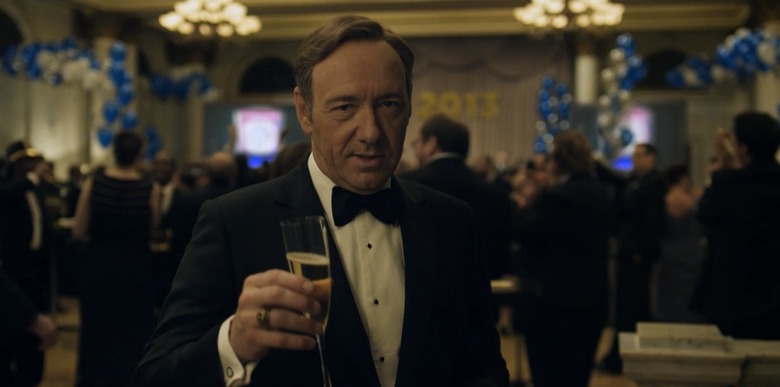 If you want to check out David Fincher's newest project next year, you'll find yourself heading not to the theater but to your own living room. The filmmaker is making his first foray into television with House of Cards, a Netflix original series starring Kevin Spacey.
A remake of the BBC miniseries of the same title, House of Cards centers around a ruthless politician (Spacey) clawing his way to the top by any means necessary. Robin Wright plays his equally ambitious wife; Kate Mara, Michael Kelly, Kristen Connolly, and Corey Stoll also star. A first trailer has just hit the web. Hit the jump to learn more.
Netflix has been crystal clear about its intentions to compete with HBO, and next year is when that battle really begins. While Netflix's first original series, Lilyhammer, hit in 2012, the streaming service is really upping its game next year with five more. So far, it seems like they're off to a good start. Fincher and Spacey give House of Cards the kind of pedigree even HBO would be jealous of. Netflix's other upcoming offerings include the new season of Arrested Development, Eli Roth's Hemlock Grove, and Ricky Gervais' Derek.
We'll drop in an embed just as soon as one's available, but for now you can head over to Netflix to check it out (subscription required). The entire first season will debut on Netflix on February 1.
Update: Here's that embed: