Page 2: Bond, Doctor Who, Star Wars, Lord Of The Rings, Judd Apatow, Wreck-It Ralph, Princess Bride, Inception, Game Of Thrones, Frankenstein, Star Trek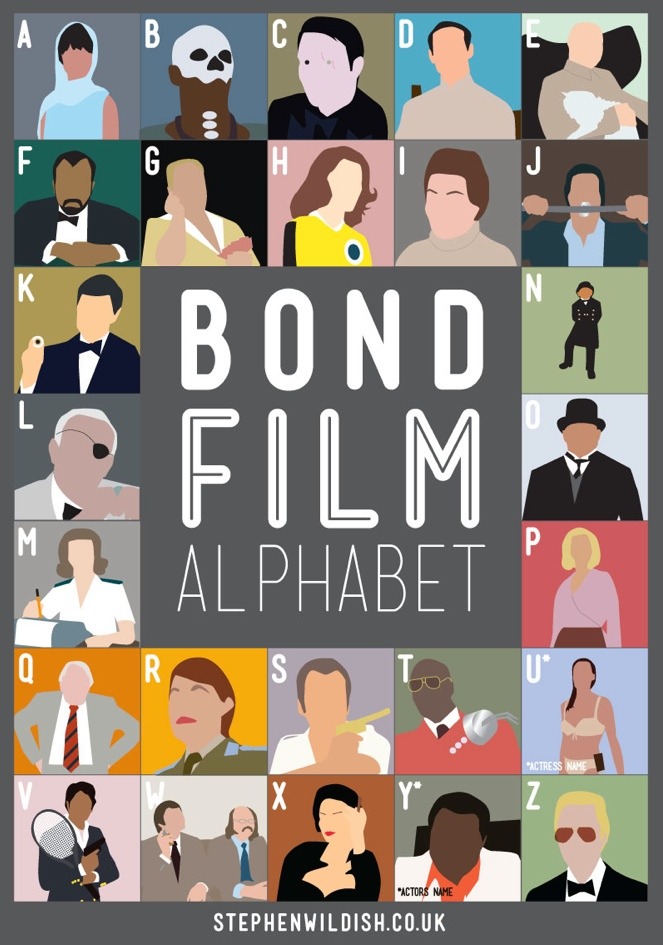 Page 2 is a compilation of stories and news tidbits, which for whatever reason, didn't make the front page of /Film. After the jump we've included 46 different items, fun images, videos, casting tidbits, articles of interest and more. It's like a mystery grab bag of movie web related goodness.
Header Photo: James Bond Film Alphabet (via)
Criticwire's Year-End Movie Cheat Sheet
22 mistakes from Skyfall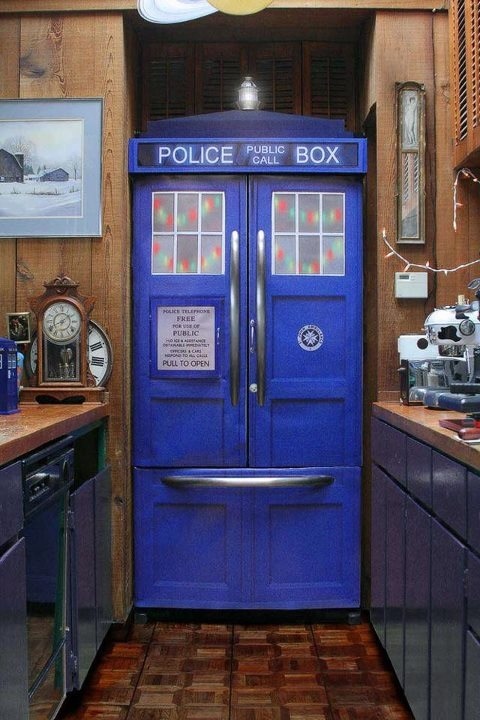 Doctor Who fridge
McSweeney's On The Implausibility of the Death Star's trash compactor
How They Blew Up James Bond's Aston Martin In SKYFALL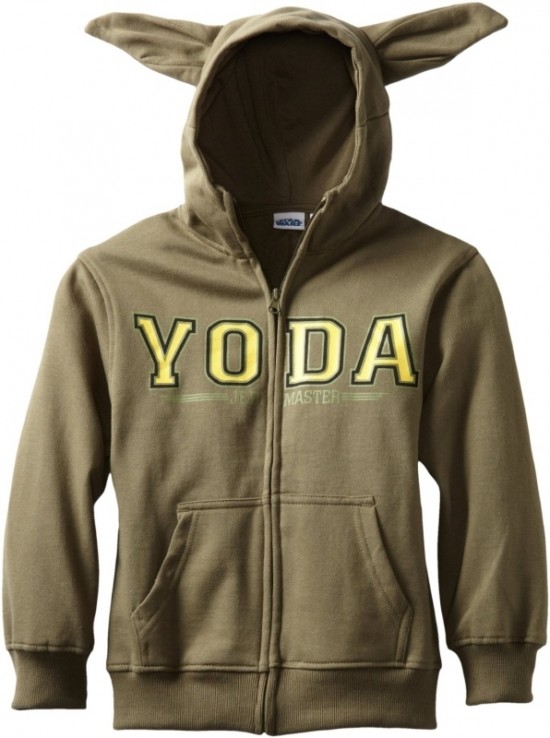 Yoda hoodie
How J.J. Abrams pitched 'Revolution'
RANT: Cosplay Girls Don't Know Sh*t About Comics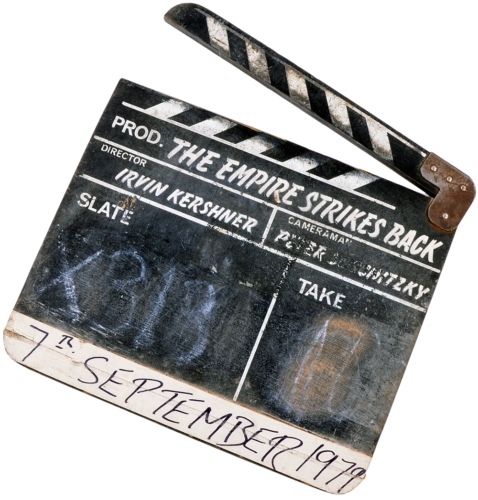 ScreenUsed.com sets a second world record with Star Wars clapperboard
Weinstein Co. Nabs Bong Joon Ho's 'Snowpiercer' in U.S., Other Territories
Ian McKellen's lost commentary for Lord of the Rings
'Cloud Atlas' Poised for International Comeback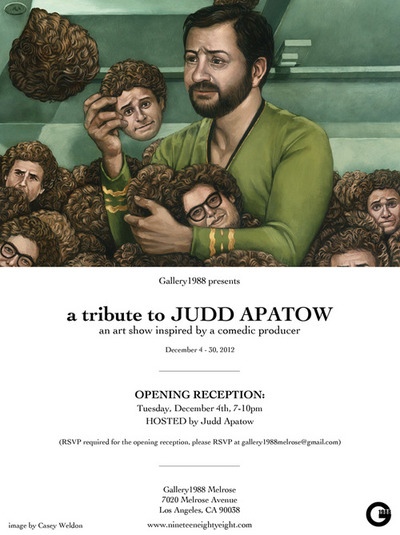 Gallery1988 (Melrose) x Judd Apatow in December.
Ed Burns & Doug Atchison Sign On For Hockey Movie 'Turk'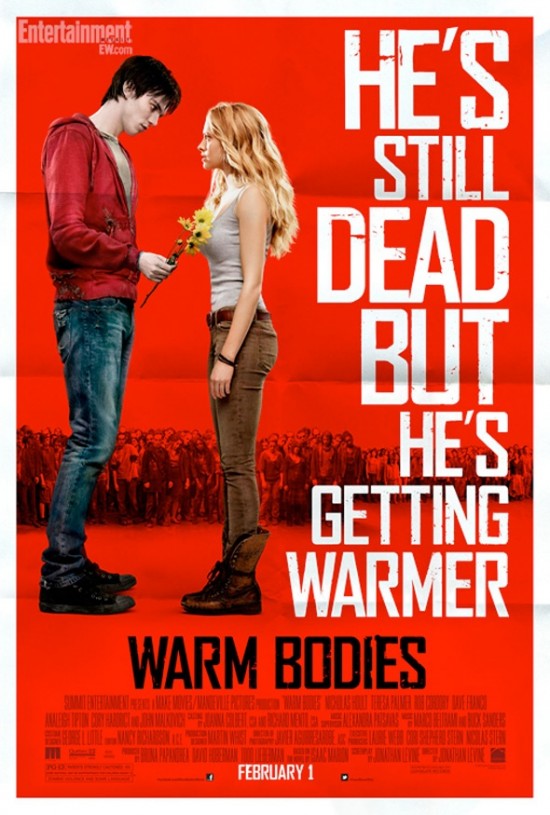 Cute Zombie Romance & Flowers on a New Poster for 'Warm Bodies'
John Hawkes tunes up for jazz pic 'Low Down'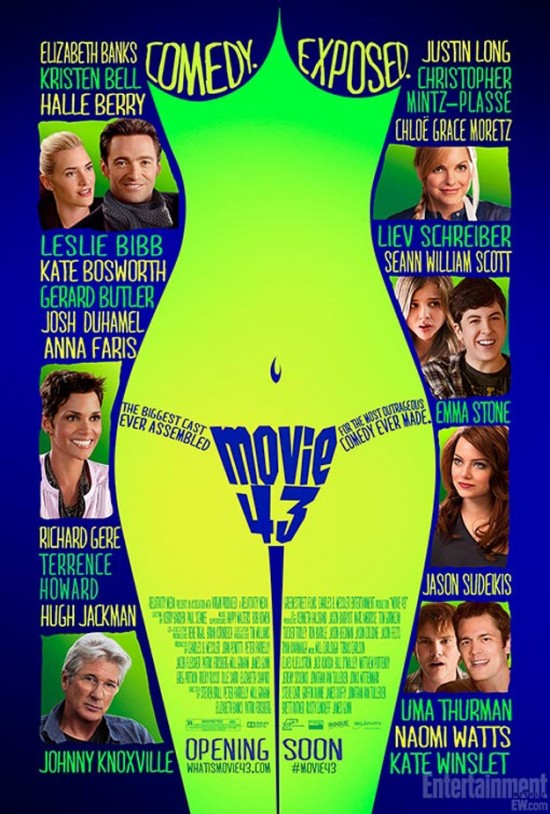 Poster for the R-Rated Ensemble Comedy Movie 43
Ken Burns Refuses to Hand Over 'Central Park Five' Research to City
Watch: First Viral Teaser Trailer for New Sci-Fi 'Europa Report'
Mena Suvari & Henry Simmons Cast In Lifetime's Movie/Backdoor Pilot 'Stalkers'
First Look At Emma Roberts & John Cusack In 'Adult World'
James Bond At 50 Scores Big At The Academy But Could It Be The First To Get Best Picture Attention?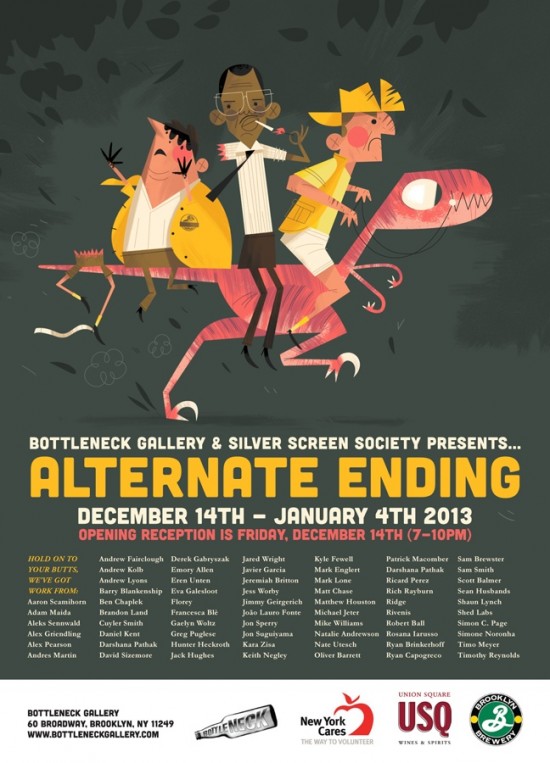 Bottleneck Gallery presents Alternate Ending art show
Sean Penn to Star in Action Thriller 'Prone Gunman'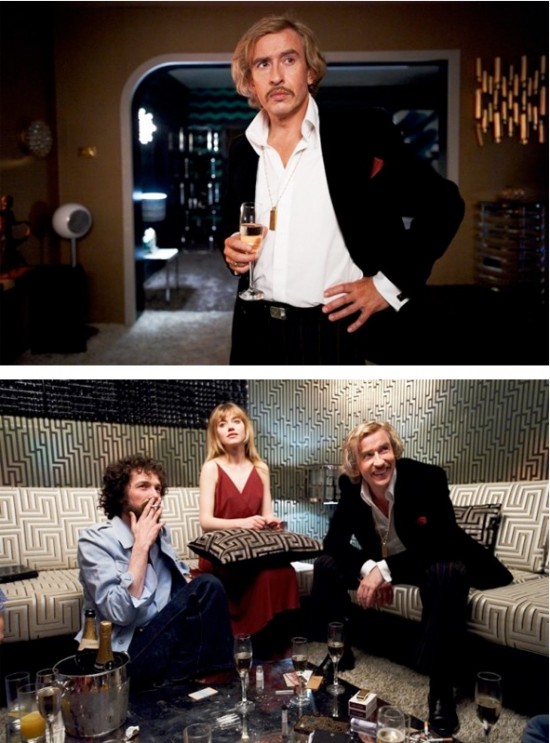 First Photos & Poster for 'The Look of Love,' Formerly 'King of Soho'
Jerry Bruckheimer to produce 'Beware the Night'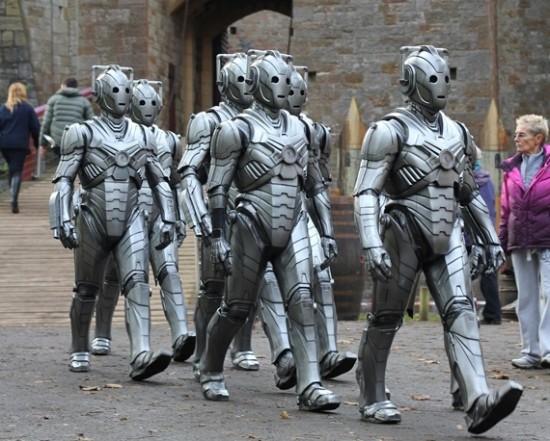 First Look At The New Cybermen In Neil Gaiman's Upcoming Doctor Who Episode
Ronnie Gene Blevins sets villain role in 'Joe'
Blue Man Group Went Sky Diving Because of James Bond, We Guess?
Philip Kerr To Script Nazi Party Rise Story 'The Poison Kitchen'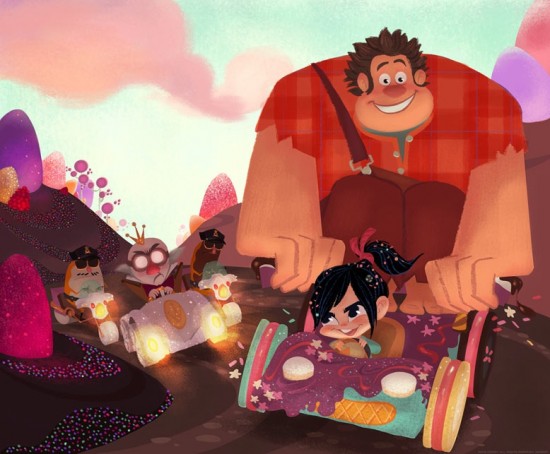 New Wreck-It Ralph Concept Art available on ACME Archives
Dimension Taps Maria Bello For James Wan-Produced Thriller
Princess Bride lines as play by play
'Skyfall' China Release Date Pushed to 2013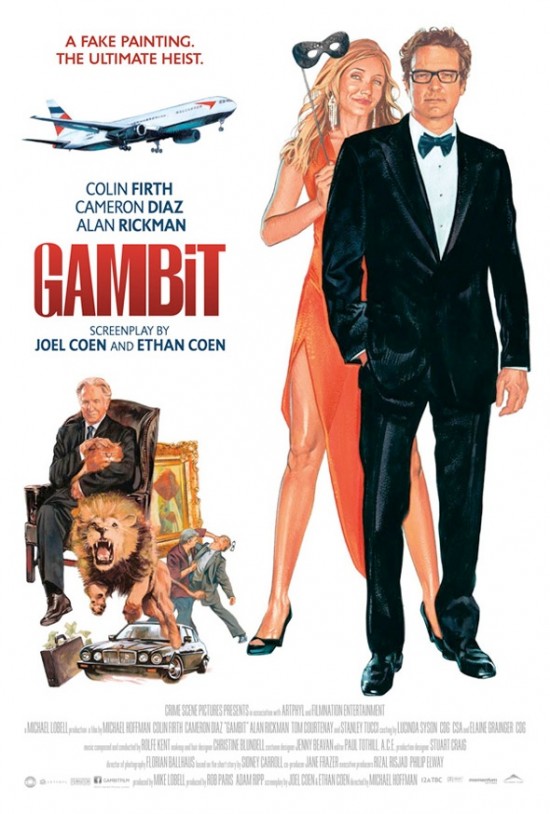 Awesome Vintage 'Gambit' Poster with Colin Firth & Cameron Diaz
Jack Nicholson Courted to Play Robert Downey Jr.'s Father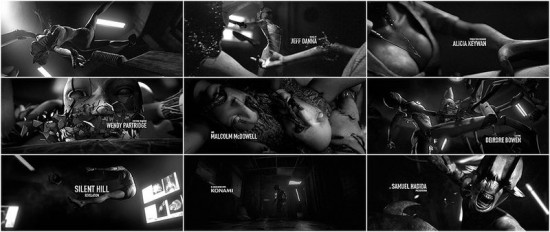 The Art of the Title Sequence of Silent Hill: Revelation 3D
Tom Cruise's 'All You Need Is Kill' Release Moved A Week
Video: If Star Wars Met The Hangover
Joel Silver Finds 'Sanctuary' At Paramount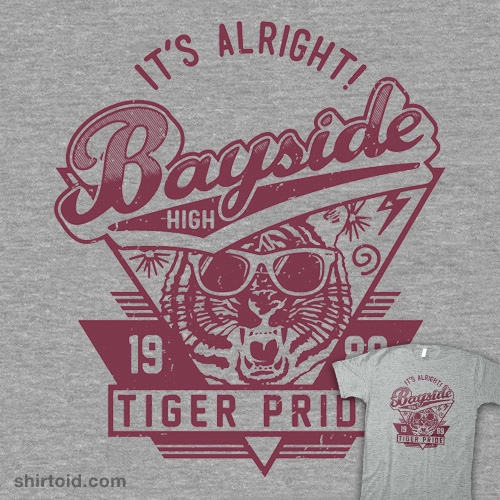 "It's Alright" t-shirt inspired by Bayside High School of Saved By The Bell
French New Wave in Criterion Collection
Gav and Dan reenact a scene from Inception... except in a back garden in South England.
Anne Hathaway Confirms Her Involvement in Steven Spielberg's ROBOPOCALYPSE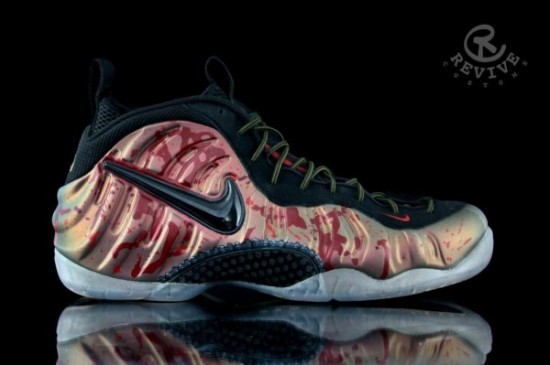 "Evil Dead" Nike Air Foamposite Pro Sneakers By Revive
Skyfall makes $87 million, biggest Bond opening ever.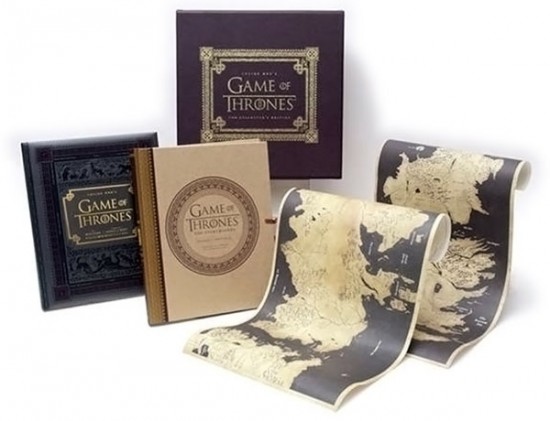 Inside HBO's Game of Thrones: Collector's Edition
Mark Ruffalo Out, John Hawkes In To Play Jazz Musician Joe Albany In 'Low Down'
Red Dawn Featurette on the Lady Wolverines
Vimeo Previews Its Pay-To-View Movie Service, Adding Another Monetization Option For Content Owners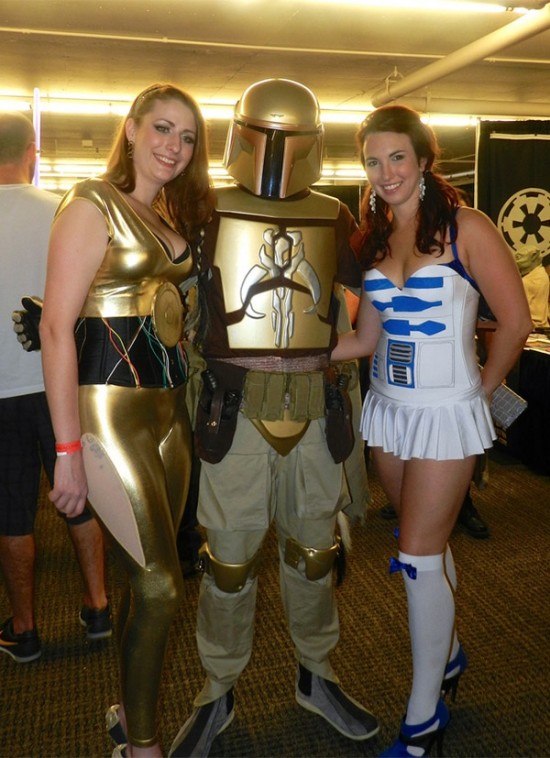 C-3PO and R2-D2 Are Definitely The Droids You're Looking For Cosplay
JJ Abrams to direct original movie after Star Trek 2.
Watch Rare Home-Movie Footage of Boris Karloff's Frankenstein in Color
Accuser Recants Sex Allegations Against Sesame Street Puppeteer Kevin Clash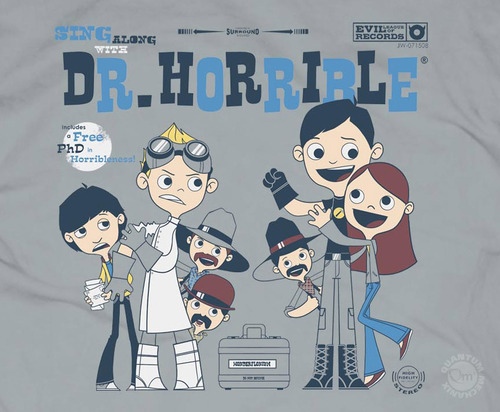 Dr. Horrible t-shirt
COWBOYS & ALIENS Comic Writer Live Tweets His First Viewing Of The Movie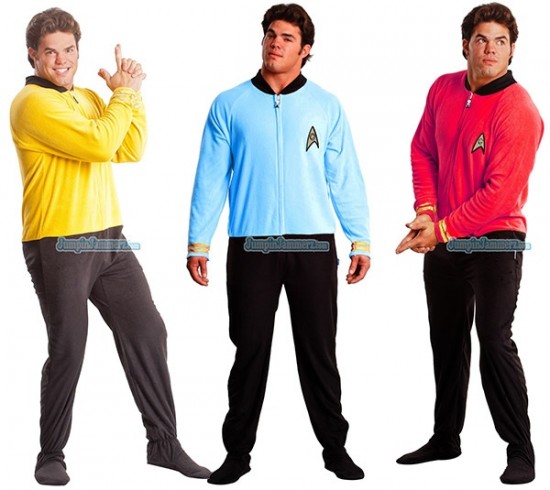 Star Trek Footed Pajamas Keep You In Uniform At All Times
9 Extras Who Completely Ruined Their Scenes
Supercut: Characters Saying, 'He's Right Behind Me, Isn't He?'
Why Star Wars: Episode VII Needs NEW Characters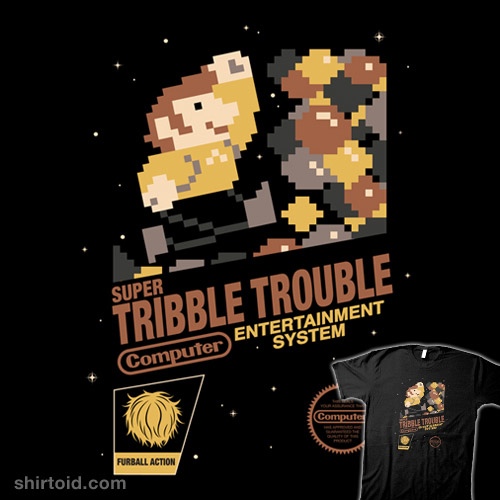 Super Tribble Trouble t-shirt
9 Reasons to be Grateful for Twilight
If you have any interesting items that we might've missed that you think should go in /Film's Page 2 – email us!