'Hitchcock' Writer/Producer Team Preparing Johnny Carson Biopic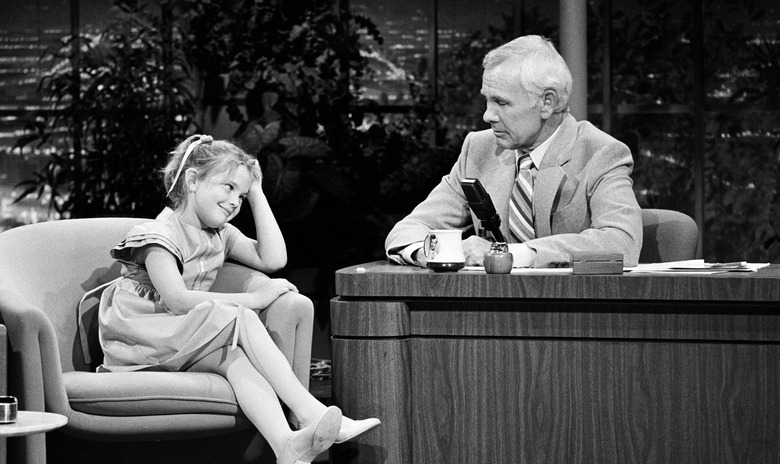 Having tackled one iconic entertainment industry figure in Hitchcock, writer John McLaughlin and producer Tom Thayer are moving on to another. The pair have struck a deal with the estate of Johnny Carson for a biopic about the late Tonight Show host, based on the Bill Zehme biography Carson The Magnificent: An Intimate Portrait.
Even longtime fans of Carson may find that the film reveals a side of him they never knew. For all his gregariousness in front of the camera, the host was notoriously private off-camera. More details after the jump.
During his three-decade stint as host of The Tonight Show, Carson interviewed hundreds of celebrities, and beamed himself into millions of American homes on a nightly basis. Yet when cameras weren't rolling, he was awkward, even uncomfortable. He was fiercely protective of his personal life, and whenever possible avoided press questions about himself.
That didn't change after he stepped away from The Tonight Show in 1992. Zehme, who's also written about Jay Leno and David Letterman, was the only journalist that Carson agreed to speak with following his retirement. Zehme's knowledge of Carson previously led him to consult on and appear in the Emmy-nominated PBS American Masters documentary Johnny Carson: King of Late Night.
Carson's stature in TV history makes him more than worthy of examination, and what little we do know about his off-camera life (such as his three marriages) teases an entertaining story for a movie. Besides, this may be Carson's best shot at taking back the Tonight Show's "Heeeeere's Johnny!" catchphrase from crazy Jack Torrance.