'Wrong' Director Finishes New Film 'Realite,' Featuring Jon Heder In A Rat Suit; Also Editing 'Wrong Cops,' With Appearance From Eric Wareheim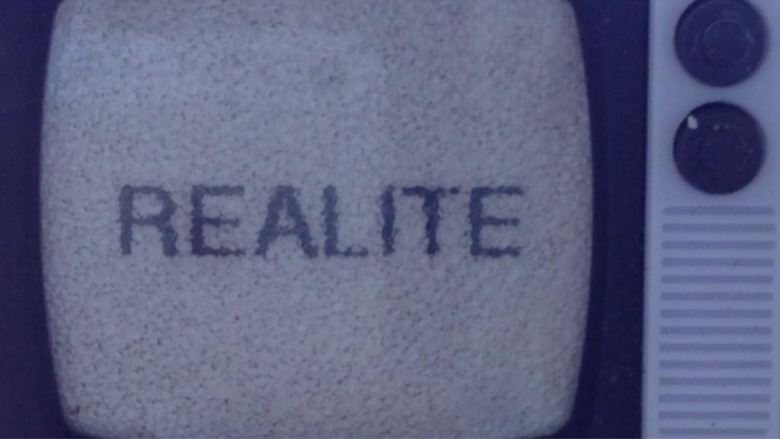 I've come to really admire director Quentin Dupieux, the man behind the films Rubber and Wrong. I love the way he both respects rules and throws them out the window on a regular basis. He goes where his ideas take him, and I find his movies to be tremendously entertaining as a result. I don't know if I've laughed so consistently at any mainstream comedy this year as I did at Wrong.
So he's the guy I want to see putting Napoleon Dynamite's Jon Heder in a rat suit. The reason — inasmuch as Dupiex needs one, which is to say "there is no reason" — is the film Realite, which Dupiex has just completed. That's one of two recently finished films, actually, the other being Wrong Cops, which was previewed at Cannes this past spring. Get some more info on both films below.
Here's a pic of Heder in the rat suit, which the actor posted to Instagram not long ago. (The header image is from Dupieux's own Twitter feed.)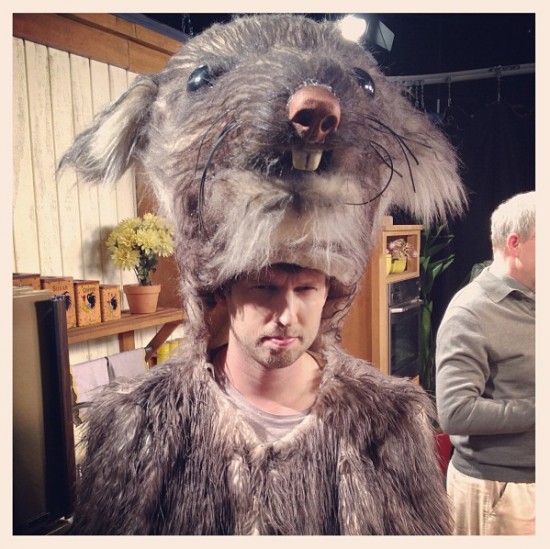 The film also features Alain Chabat (Houba! On the Trail of the Marsupilami), Jonathan Lambert (Love Lasts Three Years), and Elodie Bouchez (Happy Few) alongside Heder. Dupieux scripted, and the story (such as it is) goes like this:
A little 8-year-old girl (called Reality) finds a mysterious video cassette. Her desire to see it rapidly tuns into an obsession. As for Jason (Alain Chabat), a failed filmmaker, he manages to persuade Bob (Jonathan Lambert), a crooked producer, to finance his first horror film. Despite the advice of his wife Alice (Elodie Bouchez), a psychiatrist, Jason progressively loses the plot and starts to confuse dreams with reality. Finally, Denis, an out-of-date television presenter, suddenly loses his confidence because of an imaginary skin disease. He then develops a feeling of being persecuted and loses his points of reference.
We'll look for Realite in 2013; Cannes seems like a smart opening. Wrong Cops, meanwhile, is a comedy about "deranged" cops, constructed in seven chapters. It features Mark Burnham, Eric Judor, Steve Little, Marilyn Manson, and Grace Zabriskie. (Oh, and Eric Wareheim, too!) [Cineeuropa via Twitch]