'The Canyons' Trailer: Atrocious Acting, 1950s-Style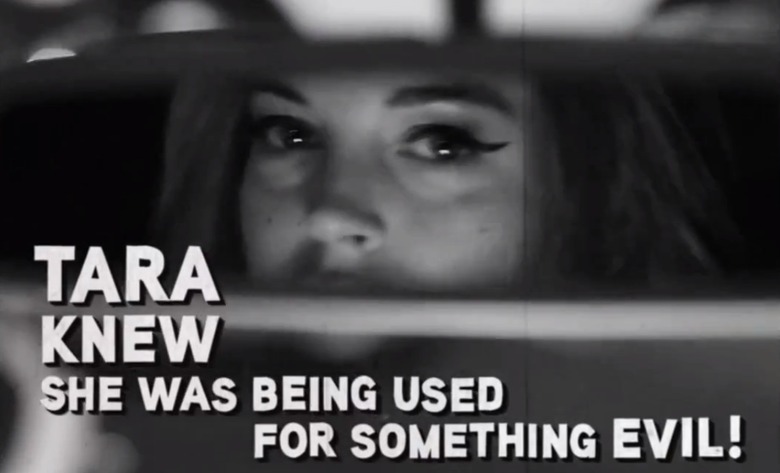 Paul Schrader and Bret Easton Ellis' The Canyons was never going for subtlety or elegance, and the marketing seems to be having some fun playing up that fact. The first trailer was cut to mimic grindhouse and exploitation movies of the '70s, whereas the latest one has been done up like black-and-white '50s pulp. No indication yet on what style the actual movie will take — presumably it'll be something a bit more contemporary — but for now we can give them kudos for trying something a little different with the teasers.
What we might not be able to give them credit for, if these trailers are any indication, is making a good movie. All the cheeky wink-winks can't cover up the fact that The Canyons looks genuinely terrible. Perhaps we should've expected that when Schrader and Ellis cast porn star James Deen and the notoriously troubled Lindsay Lohan as the leads. Watch the trailer after the jump.
Deen doesn't come across too badly considering that this is his first mainstream role, but the once-promising Lohan doesn't get a single convincing line read in there. I'm still rooting for her to turn her life around, don't get me wrong, but The Canyons clearly isn't going to be her much-needed career-booster. And while all of this awfulness might be somewhat amusing in such small doses, I really can't imagine having to sit through a full 90 minutes of this nonsense.
Also starring Nolan Funk, Amanda Brooks, Tenille Houston, and Gus Van Sant, The Canyons will likely hit sometime next year.
THE CANYONS is a contemporary L.A. noir from director Paul Schrader, writer Bret Easton Ellis, and producer Braxton Pope about the dangers of sexual obsession and ambition, both personally and professionally, among a group of young people in their 20?s and how one chance meeting connected to the past unravels all of their lives, resulting in deceit, paranoia, cruel mind games and ultimately violence.