Star Wars Bits: Frank Marshall Comments On 'Episode VII' Directors And 'Indiana Jones 5,' Joe Johnston Responds To Fan Speculation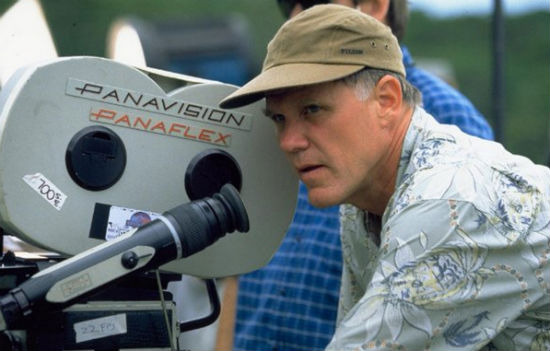 Two people with very unique perspectives on this Star Wars business are producer Frank Marshall and director Joe Johnston. Marshall has worked with LucasFilm extensively in the past, producing all four Indiana Jones films (among others) and just so happens to be married to the CEO of the company, Kathleen Kennedy. Johnston is a well-known director who worked on all three films in the original Star Wars trilogy and publicly declared his desire to make a new Star Wars movie. So what's going on with these guys in regards to Star Wars Episode VII?
After the jump, read what Marshall had to say about the news, including inside information on possible directors and what this all means for Indiana Jones 5, as well as Johnston's response to a blog post saying he's the best candidate to direct Star Wars Episode VII.
First up, MTV spoke to Marshall about the Disney acquisition of his wife's company at the Breaking Dawn Part 2 premiere. He said Indiana Jones 5 is very much on the backburner, there are no updates and that Episode VII is down to a couple of directorial candidates. Watch the video for more.
Get More:
Pretty standard stuff there. We know that LucasFilm has been taking meetings with directors about the job and obviously they have a list in mind. The bigger question is, who is on that list? More on that in a second but, either way, Marshall being involved in anyway – even if its just the tangential at home conversation with his wife – is a good thing.
One name we surprisingly haven't heard reported as a candidate for Star Wars Episode VII is Joe Johnston. Johnston, best known for directing The Rocketeer, Captain America: The First Avenger and Jurassic Park 3, has an incredibly strong resume for this job in particular. First, he was a visual effects artist on Episodes IV, V and VI, giving him a unique perspective on the franchise. Second, besides the great movies he's directed, he's worked with Kennedy in the past, something she said was important in her latest interview. Third, Johnston has said he'd love to make a Boba Fett movie, so he's thought about the pressure of making a new Star Wars movie. All of this make him a very strong contender, at least on paper, for the position.
In fact, he's such a strong contender, Movies.com editor Erik Davis wrote a great blog saying he should direct the films. And frankly, I agree.
In response to that blog post, the Huffington Post asked Johnston if he would direct the film, and his response was illuminating:
A lot would depend on what 'it' is. I am very glad to see Lucasfilm cranking up to get productive again, regardless of who ends up doing it.
First of all, that statement certainly suggests he's open to directing, which is great news. Plus, if you click on the HuffPo link, there's a great quote on what Star Wars means to him. Long story short: it means a lot.
The quote also gives a hint at a timeline. While LucasFilm has been meeting with directors, you'd have to imagine with such a pressure packed job opening, very few directors worth their fee would sign on without reading a script. So until Michael Ardnt is done, I have a feeling we'll just have to keep on speculating.
Do you think Johnston would be a good choice, let alone the best one?