This Week In Trailers: Tchoupitoulas, Heleno, Addicted To Fame, Any Day Now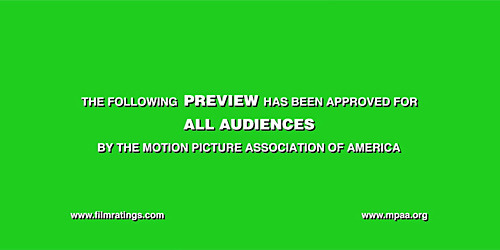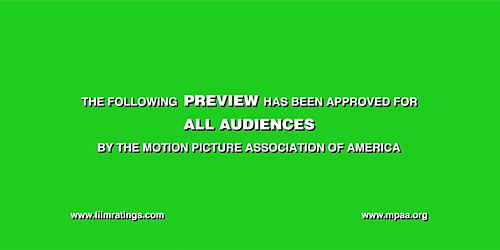 Trailers are an under-appreciated art form insofar that many times they're seen as vehicles for showing footage, explaining films away, or showing their hand about what moviegoers can expect. Foreign, domestic, independent, big budget: What better way to hone your skills as a thoughtful moviegoer than by deconstructing these little pieces of advertising? This week we step onto the pitch with a yarn about one of Brazil's best soccer players, take a trip through the dark streets of New Orleans, ponder Anna Nicole Smith's acting talents, and then let Nightcrawler show us what it's like to live in the shadow of intolerance.Tchoupitoulas Trailer
The Ross brothers, Turner Ross and Bill Ross, made a brilliant movie a couple of years ago called 45365. So intriguing from the standpoint that the documentary really is a document of this one place at this one time in history this new venture looks to do the same but it's just one night in New Orleans.
What makes this a fantastic trailer is its friction-less presentation about what this movie's vibe is all about while setting it to an uptempo beat. Sure, we aren't given a shred of anything that resembles a plot or an indication of what we would be in for or, ultimately, why you want to pay to see it but just based on this tease I'm inexorably attracted to it like a fly to a bug zapper. (via The Documentary Blog)
Heleno TrailerJose Henrique Fonseca? Never heard of the guy. That said, and after seeing this trailer, I'd like to get to know him better.
His last major directorial effort, 2003's The Man of the Year, has a definite sense of style and this seems to be no different. Not knowing anything about the man named for the title of the film makes no difference as the trailer does such a good job at bringing us up to speed on who Heleno was, where he was, and the level of reverence people had for this soccer player.
A movie like this appears to be taking advantage of the black and white medium, much like The Artist did, by ensconcing us in this place and this time. Kudos, as well, for making this stranger to most of us seem downright interesting in giving us this rise and fall story with a twist. It just feels more intimate, if the trailer is any indication, of what a change of perspective can do to the telling of a story. Literally. Por ejemplo, watching The Mist in black and white versus the color version does a little something extra to the viewing experience and the trailer is snappy enough to take advantage of that.
This is peppy, it's dramatic, and it has just enough pull quotes from good sources that all but assure this will at least be a good, if not great, investment of your time.
Addicted to Fame Trailer
What in the hell is going on here?
I don't purport to be any great Anna Nicole Smith scholar but this is an interesting scenario if for no other reason than director David Giancola, perhaps best known for the original Illegal Aliens starring Smith, and the amazingly awkward/horrendous Icebreaker (<--- I'm begging you to watch the trailer) starring Sean Astin and Bruce Campbell, but this is train wreck journalism. A charting, if you will, of her final days on this earth.
What makes this a notable trailer, besides the wicked bad music they have in the background, and the laughable interstitials that are either being ironic or dead serious which would be even funnier, is how it takes us on this downslide of Smith's life. What confuses me a little about this production is how we begin taking Harvey Levin's take on what made Smith such tabloid fodder. It's insightful but the trailer here is a whirlwind of perspectives and narratives.
From the actual production of the film, to Smith's behavior on the set, to the release of the film, I'm not sure if this is a production diary of the movie or the story of Smith within the context of making this movie. Frankly, it's a hot mess. It zigzags all over the road with what exactly we're going to get if we watch this thing but I'm thinking that's kind of the wheelhouse of these filmmakers: schlocky entertainment from the Lloyd Kaufman school of moviemaking.
And changing the title of the film from its original, brilliantly conceived one, Craptastic? So disappointed.
Any Day Now Trailer 
The Kids in the Hall had a brilliant sketch where they took the piss out of awards shows and the things that are made to intentionally garner those little golden statues. It intentionally made fun of the movies that had people making demonstrative speeches that all revolved around hysterical proclamations and making obnoxiously bombastic speeches that are patently silly.
There's something to that.
Here, though, even though there is a little bit of that, it is still a great trailer. What I appreciate most about it is its earnestness in how it portrays itself. Alan Cumming seems to effortlessly glide through this performance with a little bit of sass but with a real heart at the core. There is that melodramatic element that pops up here and there, veering into Sally Field-like hysterics at time, but I think there are a couple of things that save this from becoming something you would find on the Hallmark Channel. One is that the pull quotes help allay any concerns that it really is meant for the small screen and, two, the material seems rich enough that it's still timely. 33 years later, do you think we're free and clear when it comes to gay adoption? The mere hesitation that you have to ponder is enough to make this a no-brainer that it should at least stay on your radar. Powerful trailer, without question.
Nota bene: If you have any suggestions of trailers to possibly be included in this column, even have a trailer of your own to pitch, please let me know by sending me a note at Christopher_Stipp@yahoo.com
In case you missed them, here are the other trailers we covered at /Film this week:
A Young Doctor's Notebook Trailer – Looks about as an interesting a Sunday Movie of the Week.
21 and Older Trailer - Gags aplenty, I'm sure it will resonate well with the teen set.
The Europa Report Trailer – That certainly didn't tell me anything. Thanks.
The Host Trailer - Was it me or did the plunging of tongues down each other's throats take up 47% of this trailer's run time?
The Canyons Trailer - Awful. Pure awfulness.
Oz: The Great and Powerful Trailer - Feels like Alice in Wonderland. Like, really feels like Alice in Wonderland.
House of Cards Trailer -  I'm absolutely zeroed in on this.
In Our Nature Trailer – Could be pretty deep and emotional. I'm intrigued.
The ABCs of Death Trailer - Sayeth Droz: "It's tasteless, disgusting, and offensive. I love it."
The Mortal Instruments Trailer - Nice trailer, for what it's worth. Not my bag but I'm sure the young'uns will love it.
Beautiful Creatures Trailer - I'm over all this supernatural tomfoolery. It's just silly.