TV Bits: 'The Following', 'Girls', 'Nashville', Marc Maron, Louis CK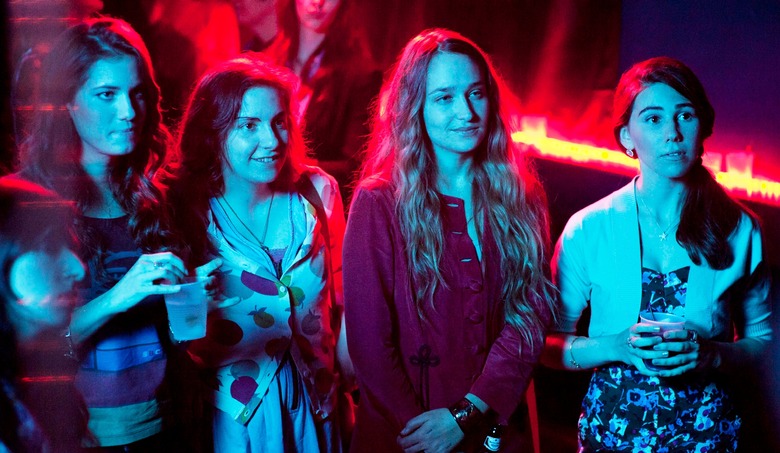 This TV Bits is a particularly good one for comedy nerds, with positive developments for Lena Dunham, Marc Maron, and Louis C.K. After the jump:
ABC's Nashville gets picked up for a full season
Watch a new trailer for Kevin Bacon's The Following
Judd Apatow says Girls has been renewed for Season 3
Louis C.K. prepares a standup special for HBO
Marc Maron's IFC series is coming in June 2013
The news doesn't come as a surprise, as Nashville is the network's highest-rated new show. The jury is still out on the fates of two other ABC freshmen, Last Resort and 666 Park Avenue. [Deadline]
Even as this season's less successful shows get the axe, there's plenty of other promising new series to look forward to. Like Fox's The Following, which we saw and thoroughly enjoyed at SDCC. Kevin Bacon stars as a washed-up FBI agent who's called back into action when a serial killer he once put away (James Purefoy) appears to have attracted a deadly cult. Watch a new trailer below:
The Following will bow Monday, January 21 at 9:00 PM. [Fox]Girls' second season won't kick off for another couple of months, but evidently HBO already likes what it sees. Executive producer Judd Apatow revealed during a press tour for This is 40 that the premium cabler has already greenlit a third season of the Lena Dunham-created comedy.
"We're about to shoot the third season of Girls," he told an interviewer. HBO has declined to confirm, saying only "We're looking forward to the launch of season two and hope to have good news shortly thereafter." Season 2, which kicks off January 13, wrapped shooting in September. [Vulture]
Moving a little further along the calendar. Louie may be on hiatus next year, but its creator Louis C.K. isn't. The acclaimed comedian is heading back to HBO next year with a new hour-long stand-up special, which will be filmed during his impending 16-city tour.
Don't worry if you don't have premium cable — C.K. tweeted his plans to release the special on his website for $5, a few months after its HBO debut. C.K. has previously recorded two half-hour specials and one hour-long (2007's Shameless) for the channel. In addition, his pre-Louie sitcom Lucky Louie aired on HBO for one season in 2006. [Splitsider]
In the meantime, maybe you can turn your attentions to another comedy nerd favorite. Maron, by WTF podcast host Marc Maron, is headed to IFC in the new year, and the comedian has just announced that he's done shooting:
I wrapped. That's show biz talk that I have never been able to utter because I have never been in anything to wrap really. I completed shooting 10 episodes of 'Maron' for IFC. I have to say that it was an amazing experience that I really had given up on ever happening for me. I had genuinely let go of the dream of doing a television show. The fact that I was able to do one with a network that afforded me the freedom to be myself is amazing. I am humbled and grateful for the opportunity. The crew was amazing and I really just felt like we were all working together to create something...
Now I get to see if anyone likes it. We are editing now and I am a bit surprised at how personal it all is but what else did I expect me to do. The airdate as it stands now is June 2013. I wish to hell it was sooner but that seems to be out of my control. [I'll] let you know how the edits are coming along. I couldn't have done it without all of you.
The series will debut on an as-yet-undetermined date in June. [Splitsider]