Listen To Neil Finn's End Credits Song For 'The Hobbit: An Unexpected Journey'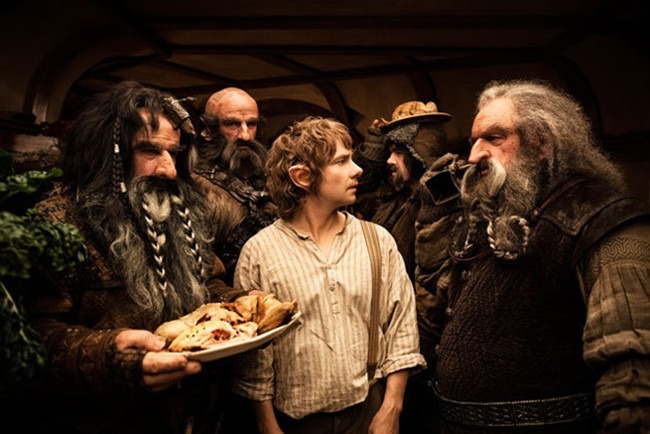 Peter Jackson has closed each of his Middle-Earth films with a fairly memorable song, and The Hobbit: An Unexpected Journey features a tune from Neil Finn. The singer/songwriter is a founding member of the New Zealand band Crowded House, and his tune, 'Song of the Lonely Mountain,' is a take on the Dwarven tune we've already heard bits of in the Hobbit trailer.Rolling Stone has a stream of the song — which we can't embed at this point, sadly — so head there to hear it.
Finn tells the site,
'The Song of the Lonely Mountain' was developed from a dark and mysterious theme which the dwarves sing early in the movie. After some days of mining underground (actually, in Peters office) I emerged with the song, then set about recording it with my sons Elroy and Liam. Dave Fridmann came in at the end with a bold mix. He seemed to respond well to my demands for 'more anvil!' Pop music needs more anvil!
Not a bad track, all things considered.
There's a similarity here to the songs composed for the Rankin/Bass animated version of The Hobbit. Here's that full soundtrack — unsurprisingly Finn's track sounds most like 'Misty Mountains Cold,' that production's rendition of the Dwarven song.
The Hobbit: An Unexpected Journey opens on December 14, but the soundtrack will be available on December 11. Here are a few TV spots for the film, one extended: