150 Behind The Scenes Photos From 'The Hobbit: An Unexpected Journey'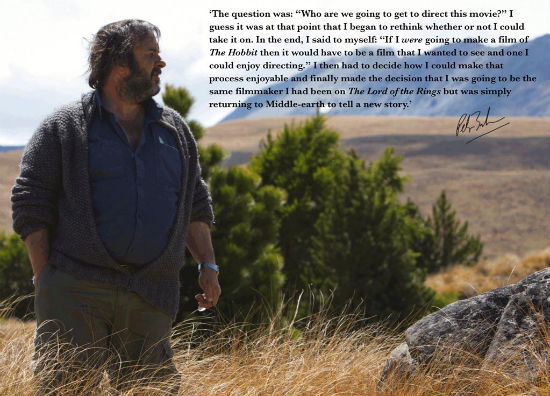 For anyone who follows movie news on the Internet, it's difficult not to have an unhealthy adoration for Peter Jackson. Besides the fact that he often makes amazing films, he loves to document his process for the world to see. Mostly, this documentation is revealed after the fact, with super-extensive special features on his DVDs. But he does a great job pre-release too, releasing video blogs, special trailers and so much more.
That fan-friendly approach continues with The Hobbit: An Unexpected Journey. The production continues to release an overwhelmingly extensive collection of behind the scenes images from the set of the December 14 film. Check out the massive gallery after the jump.
Thanks to Comic Book Movie for creating this embeddable gallery, which features photos from The Hobbit app and more. In addition, there are photos not in the gallery on that page you can check out.
Also, if are adverse to spoilers, you might want to be careful, there's surely a few things in here you might not want to see.
To recap, The Hobbit: An Unexpected Journey is the first of three films, directed by Peter Jackson, adapting J.R.R. Tolkien's classic novel, The Hobbit. Originally published in 1937, Tolkien eventually continued the story in The Lord of the Rings. Part Two of The Hobbit, The Desolation of Smaug, will be released December 13, 2013 and part three, There and Back Again, will be out July 18, 2014.