Sony Sets Up 'Hotel Transylvania 2' For Fall 2015 Release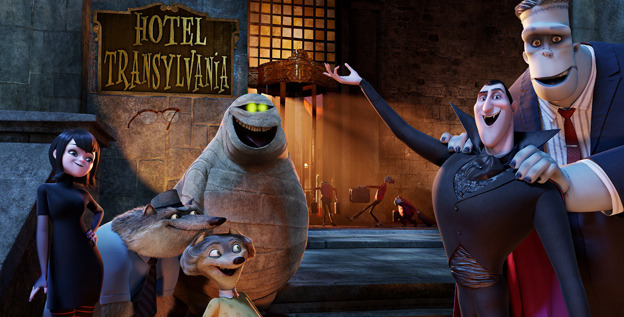 Briefly: Columbia Pictures and Sony Pictures Animation are setting up a pattern of making satisfying and relatively successful animated films, then moving the sequels into the hands of specially-chosen new creators. The company did it with Cloudy With a Chance of Meatballs, the sequel for which is being directed by a pair of guys who worked on the first movie under original directors Phil Lord and Chris Miller.
Now Sony has set September 25, 2015 as the release date for Hotel Transylvania 2. The first movie did quite well when it hit a few weeks back, and so it looks like the collaboration between animator Genndy Tartakovsky and star Adam Sandler is going to keep on truckin'.
But Tartakovsky is going to direct the Popeye movie for Sony, releasing in the same window in 2014, and so there will be a new director (or directors) for the Transylvania sequel. Who'll make the movie? We don't know yet, but if Sony is really setting up a pattern here it could be someone from the story or animation department on the first. [THR]