Mark Millar Discusses His Role In Creating A Cohesive Marvel Universe For Fox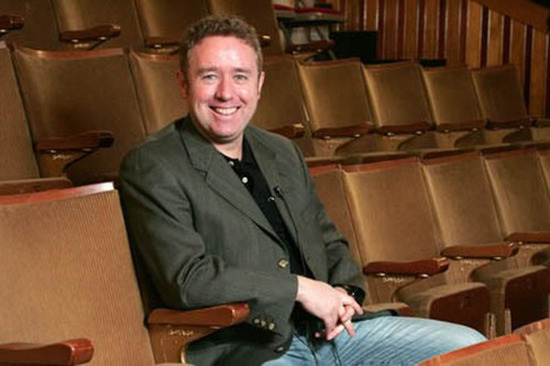 Are movie studio execs really as blinkered and limited in scope as some pundits make them out to be? Or are lawyers so in control that good ideas are pooh-poohed as too difficult or risky? It varies, of course, but there's no doubt of one thing: Fox has, for years, been sitting on a goldmine set of properties licensed from Marvel, but it took Marvel's own success with The Avengers and films leading up to it for Fox to realize that films can act as cross-promotional efforts for one another. Maybe the studio just looked at the hit it took with Daredevil spinoff Elektra and thought "well, that's clearly not going to work."
But The Avengers changed everything, and now Fox realizes that, years ago, it should have done what Marvel did.
Enter Mark Millar, who has become Fox's own version of Josh Whedon, and is overseeing the creation of new films based on properties Fox has licensed from Marvel. We know that a new Fantastic Four film is part of that package, and that Daredevil is not, with the latter having gone back to Marvel. More X-Men films are to come, and Millar will try to make Fox's properties all feel like they take place in one interlinked "universe." But how?
Speaking to Empire, Millar explained the situation:
Fox are thinking, 'We're sitting on some really awesome things here. There is another side of the Marvel Universe. Let's try and get some cohesiveness going.' So they brought me in to oversee that really. To meet with the writers and directors to suggest new ways we could take this stuff and new properties that could spin out of it.
That last bit is key. Take one thing away from that: Fox has realized it could be making a lot more money out of the licenses it holds.
So what else is going on? Sounds like we might expect a few more mutant films to appear in the not too distant future:
The X-Men feels like a universe by itself; there's so many characters and so many great potential spin-off characters. They asked me to come in and work out a plan, so unfortunately at this point I can't get too specific. I DO have a three to four year plan of where things could go, but you know, I'll be working with guys like Matthew and Josh Trank (the new director of 'Fantastic Four') and just figuring out how everything can work together and not contradict each other.
But I also don't want to make it too much of a mess either, with everyone showing up in everyone else's films. What my dream is, as a fan, is that when you go and see any Marvel movie that it feels as if they're all taking place in the one universe like in the comics.
Here's the entire podcast from Empire: