Liam Neeson, Will Ferrell, Alison Brie, And Nick Offerman Join 'Lego: The Piece Of Resistance'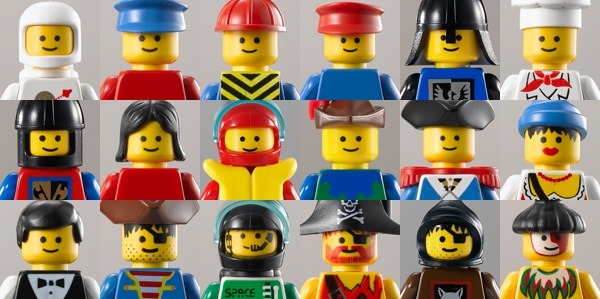 It's no great surprise that Phil Lord and Chris Miller are luring in some excellent talent for Lego: The Piece of Resistance, but it's cheerful news all the same. Chris Pratt and Will Arnett were among the first actors announced over the summer, followed by Morgan Freeman and Elizabeth Banks a couple of months later. Now four more shining stars have just boarded the cast: Will Ferrell, Alison Brie, Nick Offerman, and Liam Neeson. More after the jump.
Pratt leads the animated 3D adventure as a rather ordinary minifig named Emmet. Somehow, this "perfectly average" fellow gets mistaken for a powerful Master Builder, and Emmet finds himself recruited to help defeat the evil overlord President Business. Ferrell will play that villain, a megalomaniacal CEO with personal issues. Carrying out his nefarious orders will be Taken star Neeson, who plays henchman Bad Cop.
Offerman and Larson, meanwhile will be on the side of good. Offerman is set to voice a pirate seeking revenge against President Business, which leads me to believe Lord and Miller are big fans of Ron Swanson's recurring pirate costume on Parks & Recreation. Larson's character description is vaguer. Deadline describes her as a teammate of Emmet's with "a powerful secret," while The Film Stage adds that her name is Lisa and that she has some sort of connection to Batman (voiced by Arnett).
As previously reported, Freeman will play a character named Vitruvius. Banks' part has not been revealed at this time. Take heed, Hasbro — this is how you get even us jaded, snarky Internet types excited about a toy-based 3D actioner. Lego: The Piece of Resistance opens February 28, 2014.