'Hitchcock' International Trailer: The Trials And Travails Of 'Psycho'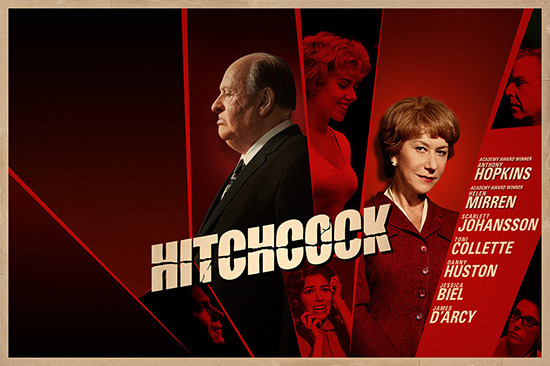 Anvil! director Sacha Gervasi has roped in quite a cast for Hitchcock, a film which dramatizes the book Alfred Hitchcock and the Making of Psycho in high style. Previous trailers have shown us Anthony Hopkins and Helen Mirren as Hitch and his wife Alma, and Scarlett Johanssen as Psycho's first-act star, Janet Leigh.
Now, a new international trailer shows off a lot more than just Hopkins and his affectations and the film's recreation of the shower scene.
The film, along with the well-timed companion piece The Girl, which chronicles the making of The Birds, channels aspects of Hitch's personality that have long been known to serious fans, but which have been glossed over in general perception of the director. Namely, that he was a strange, controlling man who had a very specific relationship with his work and his actresses, but who also relied on his wife Alma to a far greater degree than people realize.
Some of that comes out in this trailer:
In addition, Apple recently offered this featurette on the film:
'Hitchcock' International Trailer
Hitchcock opens on November 23.
HITCHCOCK is a love story about one of the most influential filmmakers of the last century, Alfred Hitchcock and his wife and partner Alma Reville. The film takes place during the making of Hitchcock's seminal movie Psycho.