'World War Z' Trailer: The World Goes To Hell, And We Can Only Watch, And Run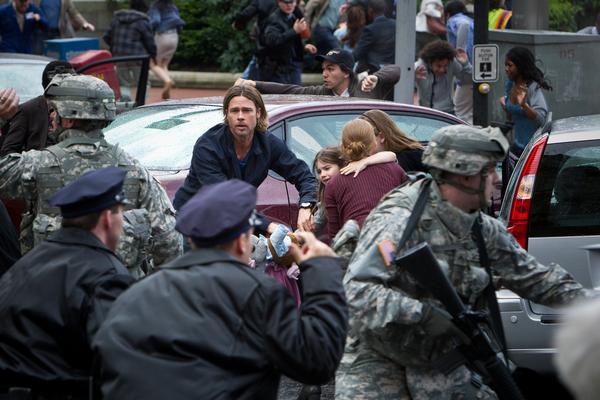 At this point, we've had so many stories and suspicions about World War Z, the Marc Forster-directed adaptation of Max Brooks' novel about the aftermath of a zombie pandemic. Extensive reshoots have led many to assume that the film is a mess, and the first footage released a couple days ago didn't do any favors, especially for those who want as many details of Brooks' novel preserved as possible, and didn't take kindly to the film's fast zombies.
But now the first full trailer is here, and we can start to evaluate what Forster & Co. have actually made. Happily, the film looks a bit better than that initial footage glimpse suggested, even if it probably isn't the movie that die-hard fans wanted. Check out the trailer below.
Apple has the trailer. World War Z also features Mirielle Enos, Bryan Cranston, Matthew Fox, James Badge Dale, Elyes Gabel and David Morse. It opens on June 21, 2013.
The story revolves around United Nations employee Gerry Lane (Pitt), who traverses the world in a race against time to stop the Zombie pandemic that is toppling armies and governments and threatening to decimate humanity itself.  Enos plays Gerry's wife Karen Lane; Kertesz is his comrade in arms, Segen.