Phillip Noyce In Talks To Direct YA Classic 'The Giver', Starring Jeff Bridges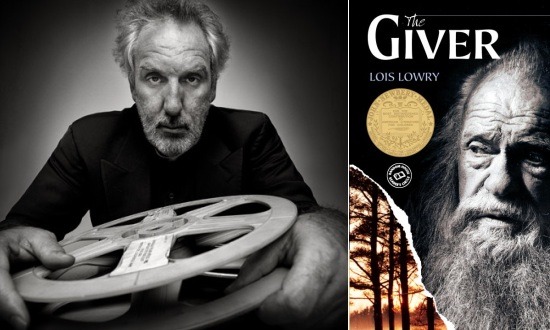 Dystopian YA adaptations seem to be all the rage these days, and finally one of the classics of the subgenre is inching closer to the big screen. Phillip Noyce (Salt) has entered early talks to direct The Giver, based on Lois Lowry's Newbery-winning 1993 novel. Jeff Bridges, who's been one of the driving forces behind the project during its nearly two decades of development, remains attached to star in the title role. More details after the jump.
Bridges first purchased rights to The Giver nearly twenty years ago, after his then-teenaged daughter introduced him to the book. At the time, he envisioned the movie as a starring vehicle for his father Lloyd Bridges. Twenty years later, however, the 62-year-old Bridges plans to star in it himself. Bridges and producing partner Nikki Silver actually lost the rights several years ago to Warner Bros., but were able to reacquire them last year.
The youth classic takes place in a highly regulated society in which horrors like war and poverty have been completely eliminated. At a ceremony where adolescents' professions are chosen for them, Jonas is selected to become the next Giver — a member of the community whose job is to remember the past so that others don't have to. During his training with the current Giver (Bridges), he comes to realize the cost of their society's painless existence.
No start date has been announced for The Giver as of yet, but Noyce's potential involvement bodes well for a project that's been stuck in development hell. The most recent version of the script comes from Vadim Perelman, who was once a possibility to direct back in 2006. Unlike The Hunger Games and its ilk, The Giver more introspective than action-packed and doesn't involve much in the way of bloodshed. Hopefully the filmmakers keep it that way, rather than caving to the temptation to make it fit modern trends.