Dominic Cooper Joins 'Need For Speed;' First Plot Details Revealed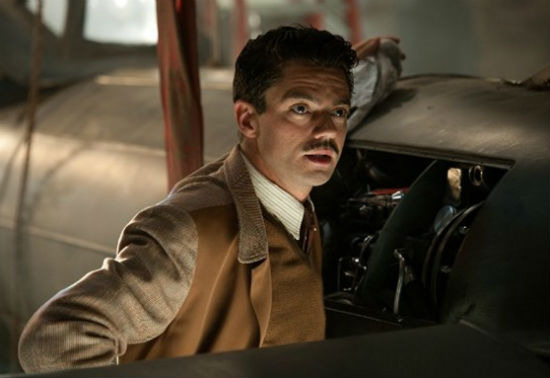 Need for Speed, the adaptation of the popular EA gaming franchise, is already racings toward its 2014 release date. Directed by Scott Waugh and written by George Gatins, the film recently grabbed itself a lead in Breaking Bad actor Aaron Paul. Next up, Imogen Poots (Fright Night) was cast and now Dominic Cooper, best known for his role in Captain America: The First Avenger, has joined the team. Along with Cooper's casting comes details of how all those pieces fit together. Read about it after the jump.Variety broke the news of Cooper's casting and gave us these brand new plot details:
Story follows an underground racecar driver (Paul) who owns a garage that modifies expensive cars to make them faster for racing. Framed and sent to prison when his best friend is murdered during a race, he seeks revenge upon his release.
Cooper will play the other male lead of Dino, an ex-NASCAR driver who uses his connections to the wealthy to create a business rebuilding and modifying supercars. Imogen Poots... is making a deal to play an exotic car dealer who does business with Paul and Cooper.
Granted, that idea seems pretty straightforward and obvious, but it's still ripe for action. Not to mention, any movie that features modifying cars and racing is already a huge win in my book. I may drive a piece of crap in real life, but that doesn't stop me from getting excited anytime the boys in the Fast and Furious movies go shopping for super expensive parts to put in their cars.
Need for Speed is scheduled for release on February 7, 2014 and will likely go into production next year. How do you think the pieces are coming together?