After Pixar, Marvel And LucasFilm, Is Disney Now Trying To Acquire Hasbro?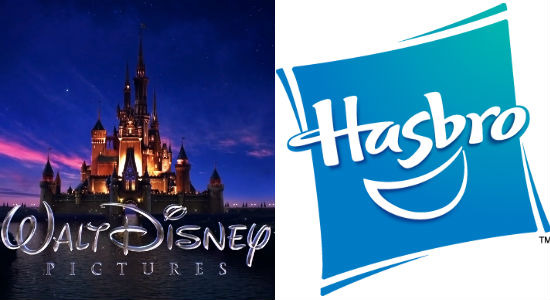 In the latest chapter of "Disney Owns Everything," rumor has it the company is in talks to acquire Hasbro, the world's largest toy and game company. Hasbro brings with it a significant amount of licences in addition to the lucrative merchandising, such as Transformers, G.I. Joe, Monopoly, Magic The Gathering, Dungeons and Dragons, Tonka, Nerf, Clue, Candyland, My Little Pony and almost everything you can imagine.
According to MTV, who first reported the news, "serious discussions are happening at the highest levels" between the two companies. Not to mention, Hasbro already has a relationship with Disney, developing toys and games based on several of their properties (Pixar, Star Wars, Marvel etc.) and has a long standing, albeit it rocky, relationship with Hollywood (Transformers, Battleship, etc.). Read more after the jump.
MTV Geek wrote about this possible major business acquisition, stressing that it's still just being talked about, but that it could happen at any time. However, being as this isn't the Wall Street Journal, I'm gonna keep this a bit more movie focused and hypothetical.
We know that Paramount already controls the rights to the two big male properties, Transformers and G.I. Joe, both with new movies in the works. If the deal follows the LucasFilm model, those rights would likely stay with that company, at least until some kind of contract runs out.
Universal also controlled the rights to a bunch of Hasbro properties, such as Clue, Ouija, Stretch Armstrong and Battleship, but famously dropped most of them and only released Battleship. Since then Hasbro has continued to develop films based on this properties (as well as others) while shopping them around for a new home. It's totally conceivable that Disney sees the company and those properties/films, etc. as something they can just grab and cherry pick in one fell swoop. Conversely, Hasbro's problems of trying to get studios to make the movies would be over. Disney would own them all. Problem solved.
Of course, there are surely a few lingering properties out there too. Such as Sony's deal to make a Tonka based film.
It sounds like a plausible scenario, one that we'll likely have to wait to see. Can you envision this happening? Are there any Hasbro properties that would make perfect Disney movies?