'The Grandmasters' Trailer: Wong Kar Wai Finally Returns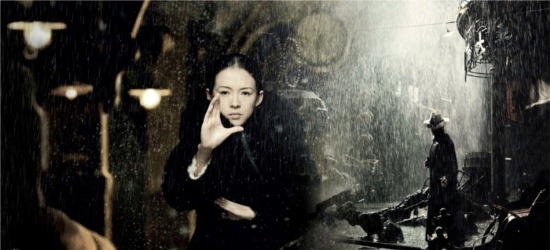 Feels like we've bee waiting a very long time for The Grandmasters. That's the new film from filmmaking master Wong Kar Wai, and a new telling of the Ip Man story. Over a year ago we saw the first footage from the film, but Wong's long post-production tinkering — which rivals that of prime-era Terrence Malick — pushed the film away from a Cannes debut this year. It moved to a December opening this year in China, and a 2013 release (hopefully) in the rest of the world.
Now we've got the full-length Chinese trailer. Even without English language dialogue or subtitles you'll be able to get some idea of the film from this gorgeous footage. While Wong Kar Wai has made his own strange version of a fight film in the past (Ashes of Time, which has been released in multiple versions) this appears to be a much more overtly action-tinged drama. And judging by the glorious cinematography seen in this trailer, that could be a great thing.
There's no US date for The Grandmasters yet, but with Annapurna Pictures (The Master, Lawless) backing it, we should see the film next year. Please.