Sylvester Stallone Confirms Nicolas Cage For 'Expendables 3;' Expresses Interest In Harrison Ford, Wesley Snipes And Mickey Rourke [UPDATED]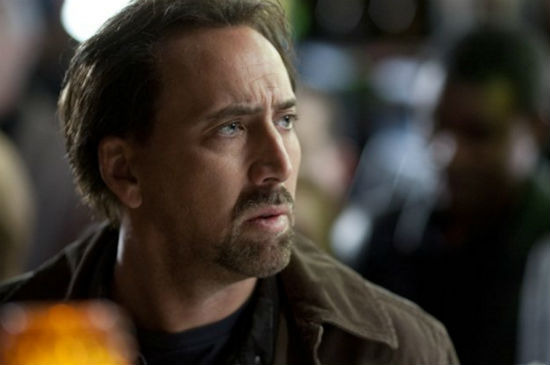 UPDATE: Deadline reports Stallone denies making the below claims on Facebook, pointing to the fact it's a fan page. 
Time and again, Sylvester Stallone has proven he's a man of the fans. From his legendary Q&As on Ain't It Cool News to panels at San Diego Comic-Con, the Oscar-nominated action mega star has fully embraced new media and that's how he chose to make his latest announcement.
Stallone took to Facebook to confirm Oscar-winner Nicolas Cage will be a part of The Expendables 3 and that producers are currently trying to add Harrison Ford, Wesley Snipes and bring back Mickey Rourke. He said "We are preparing the film with the same passion and commitment as the previous two" and admitted the third film might not be the last one. Read Stallone's statement and more after the jump.
Here's Stallone's post on his Facebook page regarding The Expendables 3:
We are preparing the film with the same passion and commitment as the previous two. We have confirmed Nicolas Cage, a master actor who gives a veneer intellectual group. Hopefully we can realize to Harrison Ford, Wesley Snipes and Mickey Rourke. That is the great mission of the producer. We will continue with the same narrative scheme, the agility and the frenzy, which are inherent to the saga. What will definitely be the last? I can not guarantee. In principle it would be two deliveries, but the affection of the people encouraged us to work on a third. I guess as long as we amused ourselves by offering fun and people, we can continue playing 'The Expendables'. For now we are not as expendable as it should and as some critics want.
This isn't exactly a surprise. Cage's name has been the most likely major addition for the past few months. Ford and Snipes have been mentioned too. As for Rourke, he was part of the first film and his addition could suggest this film will contain flashbacks.
What is a surprise though, is The Expendables 3 has yet to hire a screenwriter or director. Stallone will likely write once again but who in their right mind would commit to a movie without a script or a director? Insert joke here, I guess.
Either way Cage is in and this movie is happening. Are you pumped?