'Skyfall' Director Sam Mendes And Writer John Logan Working Together Again On Vampire-Hunting TV Series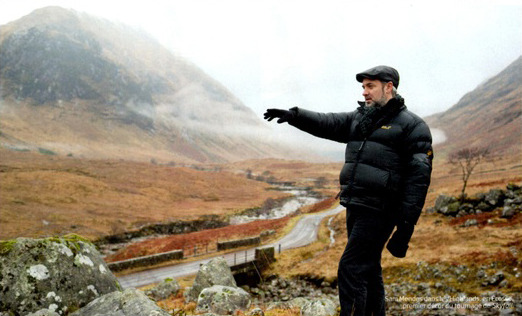 It looks like director Sam Mendes and screenwriter John Logan might not reunite for more James Bond action after Skyfall, despite the great success that film has already had overseas. (Skyfall opens in the US this week, on Friday Nov. 9.) While the film's financial and critical success could always help lure Mendes back to Bond, the director has started to make it pretty clear that he's likely got only one Bond film in him at this point. So while Logan has been hired to write the next couple Bond installments, the directorial duties will probably be handled by someone else.
But Mendes and Logan are going to work together again on a different project: a TV show set in late 19th Century London that tells of a monster hunt with a collection of characters aid to be "in the vein of The League of Extraordinary Gentlemen."
Deadline has the news, calling the series a drama, and noting that Logan scripted and Mendes is attached to produce and possibly direct.
More interesting to some will be this description:
It is described as an origin story set in the 1800s London in the vein of The League of Extraordinary Gentlemen.. The Logan/Mendes project features such characters as Van Helsing and Doctor Frankenstein as they hunt for vampires.
That's all we've got on the project, but the notion of a mulligan (of sorts) on the dire film adaptation of League of Extraordinary Gentlemen isn't a bad one. The Alan Moore comic series that spawned League has some great stuff in it, and the film as executed was a big mistake. If Mendes and Logan can take a similar concept and make it work on TV, I'll be happy to see it.