Watch Pixar's Short 'La Luna' In Full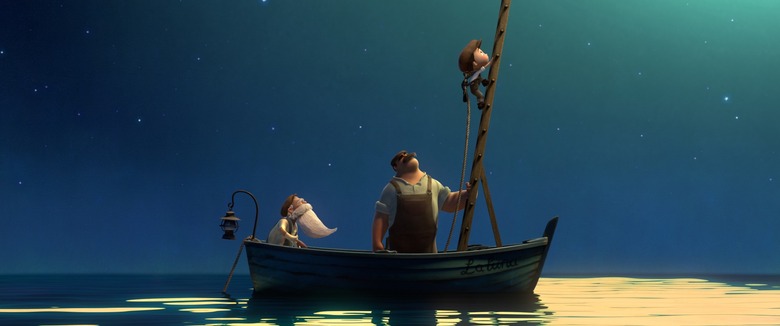 The best thing about Pixar's Brave might have been the short film that preceded it: Enrico Casarosa's film La Luna, in which a young boy is introduced to the unusual job performed by the men in his family. The young guy at the center of the film finds himself in a rowboat at midnight with his gently bickering father and grandfather, and soon learns the enormity of the family business.
The short is a lovely little coming of age fable with clear influence from The Little Prince and the films of Hayao Miyazaki, and you can watch it in full below.
In addition to being released on disc with Brave, La Luna will appear on the Pixar Shorts Collection 2, which hits on November 13.  [The Animation Blog]