'The ABCs Of Death' Review: 26 Ways To Die, Some Are Great, Some Are Not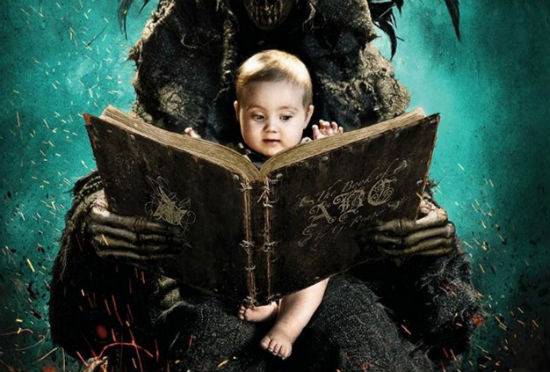 The ABCs of Death is an anthology comprised of twenty-six vile, disgusting, hilarious, sometimes fantastic, and other times forgettable horror shorts. Individual directors each paired a letter of the alphabet with a way someone can die, and every possible option was on the table, no matter how offensive or gory.
Predictably, the results are equal to the imaginations and skills of each director. Some episodes look gorgeous with innovative, shocking and exciting ideas executed beautifully. Others are simple and clean, and work just right. Then there are films that don't do much with their concept and lay there. Along the way, the constant excitement and anticipation of which filmmaker is next and what their death might be provides a worthy propulsive energy in the absence of a narrative. But when one of the films lays an egg, it hurts everyone else around it.
The ABC's of Death hits VOD January 31 and theaters March 8, but it just screened at the AFI Fest Presented by Audi. Read more after the jump.
Part of the fun of The ABCs of Death is not knowing what each letter refers to until after the fact. Each film stars and ends with a red ooze – usually blood but sometimes other things – that reveals the title and director of what you've just seen. Entries vary by country, tone, medium (live action, animation, stop motion) and more. And as one would expect, the entries of filmmakers you've heard of like Nacho Vigalando (A) Ben Wheatley (U) Adam Wingard (Q) and Jason Eisener (Y) are among the standouts. Others surprise you out of nowhere, like Kaare Andrews' entry for V, Marcel Sarmiento's D or Timo Tjahjanto's L.
Twenty-six films is a lot, though, and even the great ones lose some of their impact being separated by several lesser ones. Also of note, as one would expect from a film called The ABCs of Death, the film is not for the squeamish or faint of heart. It even has a sincere (ish) warning saying people under 18 shouldn't watch the movie. I'd agree.
For horror fans or just fans of seeing something new and different, The ABCs of Death has enough in it to warrant a watch. But if the concept and filmmakers don't elicit much of a smile, then I'd suggest looking away.
/Film rating: 6 out of 10