Mark Wahlberg's Company To Remake French Thriller 'Point Blank'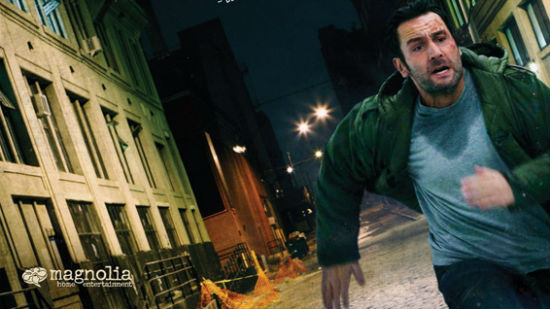 Fred Cavaye's 2010 French action film Point Blank (not to be confused with the 1967 film starring Lee Marvin) features a male nurse forced to break a murderer out of prison to save his pregnant, kidnapped wife. If that sounds like a taut, interesting premise to you, maybe you should be a film producer. Not only is the idea being remade in Korea, now Mark Wahlberg's Leverage is teaming with Working Title to remake it in English too. Read more after the jump, including where to watch the original. Variety broke the news of the deal, which doesn't state whether or not Wahlberg will star in the film or not. As is the case with most things he produces though, the Oscar-nominee gets first crack at it and if he can't fit it into his schedule, it moves down the list.Point Blank was reportedly a decent sized hit in France and even got a small U.S. theatrical run. It's currently playing on Netflix Instant so it's easily accessible for fans to check out and assess. Here's the Netflix's description:
Samuel Pierret (Gilles Lellouche) is a nurse who saves the wrong guy — a thief (Roschdy Zem) whose henchmen take Samuel's pregnant wife (Elena Anaya) hostage to force him to spring their boss from the hospital. A race through the subways and streets of Paris ensues, and the body count rises. Can Samuel evade the cops and the criminal underground and deliver his beloved to safety? Fred Cavayé directs, with nods to classic French thrillers.
And the official trailer:
Have you seen Point Blank? Is it worthy of multiple remakes? Would Wahlberg work in the lead?