'Timecrimes' Director Nacho Vigalando Adds Elijah Wood And Sasha Grey To Real-Time Thriller 'Open Windows'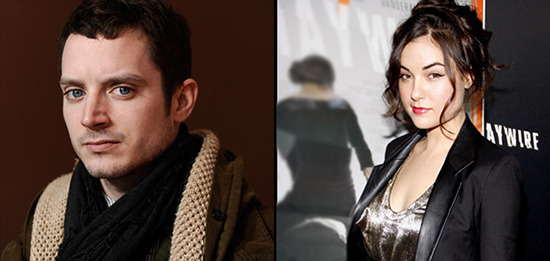 Nacho Vigalondo got our attention with the time-travel thriller TimeCrimes, and followed that up with the slightly more tender Extraterrestrial. His next feature film, Open Windows, is now in production, and it has a strange premise: the real-time thriller is almost a "continuous chase" that features a twist on found footage, as it unfolds on the screen of a laptop as a man searches for an actress abducted by a mysterious villain.
As the key couple, Vigalondo has cast his Fantastic Fest karaoke partner Elijah Wood, and Sasha Grey (The Girlfriend Experience, and many other movies we, uh, didn't cover) to play the object of Wood's search in the film.
Screen Daily reports the casting, and features a description of the "high-tech suspense thriller" from Vincent Maraval, who is handling distribution sales through Wild Bunch:
Open Windows develops in real time, delivering 90 minutes of suspense in a tense, fast-paced, high-tech thriller with action and terror, updating the key elements of 70s paranoid thrillers through today's computer and online environment.
Vigalondo explains that the villain, a man named Chord (Neil Maskell), sets in motion the action, and that, "Just as in Brian De Palma's Blow Out, the girl is captured. The hero will have to use every means at his disposal to discover where she is, and rescue her from the villain before its too late."
He also explains:
The action will be followed on the screen of a laptop connected to the Internet – an approach that has excited us all from the outset. Something like this means going beyond high concept films like Paranormal Activity, Cloverfield or Chronicle. Instead of simulating a home video camera, we will be representing a computer desktop. The movie screen becomes a computer screen, and the spectator becomes the protagonist of this adventure.
Vigalondo shot some plates just weeks ago at one Alamo Drafthouse location in Austin, to replicate a Fantastic Fest audience. While the title of that film wasn't given when the call went out for extras, if it does pertain to Open Windows, that adds another layer of audience windowing that we can ponder.