'West Of Memphis' Trailer: Check Out The Peter Jackson-Produced West Memphis Three Doc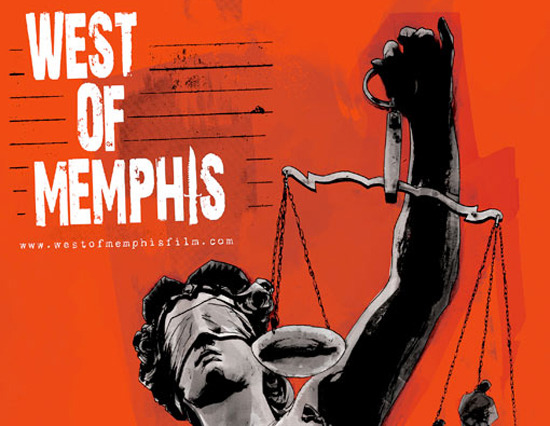 Peter Jackson has not one, but two films coming out in late December. We all know about his little hobbit movie, but he's also a producer of West of Memphis, the important and emotional documentary telling the story of Damien Echols, Jason Baldwin and Jessie Misskelley, three young men who, in 1993, were accused and convicted of murder. When the case became the subject of a documentary called Paradise Lost, it became a worldwide sensation, spawning several other films and tons of support for the boys who spent 17 years in prison before finally being released last year.
West of Memphis, directed by Amy Berg, is most likely the definitive work on the story and it'll be released on a limited basis on December 25. After the jump, watch the brand new trailer.
Watch the trailer for the film, in HD at Apple.com. Here's an embed.
West of Memphis premiered at Sundance earlier this year and I reviewed it there. Click here for the full review but here's an excerpt:
West of Memphis is long, two and a half hours, but not a second ever feels wasted. In fact, it probably should have been longer. It begins by giving some of the background on the initial murders, introduces us to Damien Echols, Jason Baldwin and Jessie Misskelley, and then jumps ahead several years where Jackson and Walsh, as well as Eddie Vedder, Henry Rollins and others, join Lorri Davis, Echols wife, in hiring new council and experts to prove the mens' innocence.
One issue with West of Memphis is that it assumes the audience has a lot of prior knowledge of the case. It covers the basics but doesn't really get into painstaking detail until around the year 2007, 14 years after the murders occurred.
Of course, much of that is covered in the Paradise Lost films and the recent third one, Purgatory, covers much of the same ground as West of Memphis. However, as good as that film is, this one exceeds it in every way. Davis' interactions with Walsh, Jackson and others fill in huge gaps in the story and make it feel like the West of Memphis people were directly responsible for bringing to light a lot of new and crucial witnesses, evidence and expensive DNA research.